Here is a compelling pitch for HBO's next Big Serious dramatic mini-series: how the artist formerly known as Young Thug came to be known as No My Name Is Jeffery.
Young Thug, Atlanta rapper and the biggest sweetheart in the game, released a trailer for his upcoming mixtape – delayed after an initial release date of August 16 – announcing to the world that no, his name is not Young Thug. The Young Thug you knew and loved is gone. It's Jeffery.
"Young Thug?" inquires a bespectacled man. "No, it's Jeffery," replies No My Name is Jeffery.
"Remember this, Young Thug?" asks a scantily-clad woman placing her ass on the table, trying to jog his memory. Alas, he does not answer because his name isn't Young Thug. It's No My Name Is Jeffery. Didn't you hear him the first time? God.
This is not a joke. Would Lyor Cohen, the head of No My Name is Jeffery's label 300 Entertainment and Snapchat savant, play with you? No, he would not because as he said last week, "Please, respect us to actually segue and utilize his name going forward, okay? Because it's important."
G/O Media may get a commission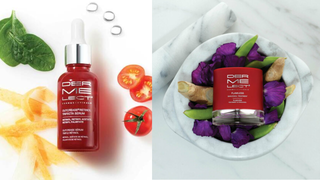 Save $19
Retinol Renewal Kit
In just under two minutes, the trailer is already more intriguing than the entirety of HBO's mini-series The Night Of, leading me to believe that all production on any subsequent seasons of that show should cease at once and HBO should option this immediately.