Okay jokers, listen up. Maybe you think dressing as a psychotic clown seems like jolly good fun. Maybe you see it as some larger commentary on the macabre absurdity of human existence. Maybe you didn't have to sleep with the lights on for an entire summer after watching Stephen King's It at a slumber party. I don't care — we're done with this bullshit.

For those catching up, people across the country have been dressing up in clown costumes in an attempt to scare youngsters. In North and South Carolina individuals in scary clown costumes were reportedly luring children into the woods.
Now Fox 4 News reports that a number of schools in North Texas are investigating "creepy clown messages." Although the messages are purportedly hoaxes, students say that threats are making their way across social media — though, it's not exactly clear what kind of danger these clowns pose. One student from Grady Spruce High School alleges to have seen a clown tying balloons to cars in the parking lot.
Grady Spruce and a number of other schools even implemented lockdowns late Monday morning, at which point some parents arrived to take their children home. Craig Miller, the School District Police Chief in Dallas, claims that the lockdowns were called not only in response to the clown messages, but also for routine drug dog checks. He moreover believes that some of the pictures being circulated on social media were not taken in the area.
Nevertheless, parents are being notified via automated messaged regarding a vague clown threat. Cool.
G/O Media may get a commission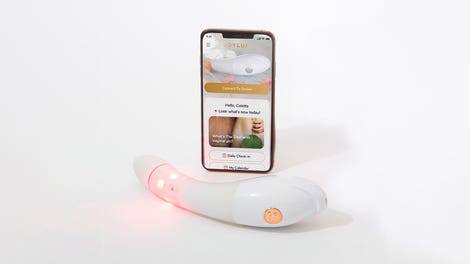 $50 Off
Joylux vFit Gold Device
This sinister clown jamboree has also inspired violent behavior from a 13-year-old girl in Virginia. According to the AP, she purportedly asked a person pretending to be a clown on social media to kill one of her teachers. Just days before, coastal Virginia cities Newport News and Hampton both heightened their security after receiving clown-related threats on social media. And as the video below details, schools in the Denver, Colorado area are taking extra precautions due to testimonies regarding prowling clowns.
I get it. 2016 has been the temporal equivalent of an exploded port-a-potty. But can we just slog our way through the next few months without hopping into clown gear and acting foolish?
(By the way — that It reboot that's currently in the works? It seems rather redundant now, doesn't it? Let's call it off.)