Where to even start? With the fact that Hendricks isn't particularly "big" and that it's sick that she's considered to be? That the dress would have looked even worse on anyone else ?! That the dress looked awful on Barbie?
If I seem mad, after reading that line in Cathy Horyn's NY Times critique, it's because I am. This is not just not terribly accurate, but coming from a respected fashion journalist it's perpetuating something insidious and frankly tedious (and yes, they can coexist.) Yesterday, I myself (in my role of not-real fashion journalist and random person on internet) criticized Hendricks' Christian Siriano-designed Golden Globes getup (in the evening's preferred shade of Financial Times), which I likened to the ensemble of one Peaches 'n Cream Barbie circa 1985 (the year I received mine).
While this denoted no criticism of the artist's talents (which are considerable), her beauty (which is great), or her personality, (which I don't know), some were upset (which I expected.) And then I read this, which is wrong on so many levels, and I just want to remove her from the "Bads," which is irrational and patronizing and makes no sense because, dammit, that dress was not fierce. Oh, and did I mention that the Times apparently ran a distorted image that made Hendricks look much broader (although still far from...oh, whatever.)
Today, the other Times, that is, the Times of London, runs a piece titled "Why Everyone's Talking About Mad Men's Christina Hendricks." Just a guess, it doesn't involve her nuanced portrayal or deft comic timing. From the first line: "Her voluptuous curves are a winning feature of the cult series Mad Men." Lest you forget for a moment, Christina Hendricks is more curvaceous than the average Hollywood actress. (From Wikipedia, under "personal life": "She is also known for her voluptuous figure.") In many ways, yes, this is positive, of course it is - says Hendricks in the same piece, "so many positive comments from women. Things like 'It's refreshing, makes me feel good to see you on screen, I have your body type, it's not meant to be hidden away.'" She's singlehandedly started a 60s fashion renaissance. People have apparently been reminded that stunning women are stunning. But I'm guessing Hendricks would have made Joan an iconic character with any physique.
G/O Media may get a commission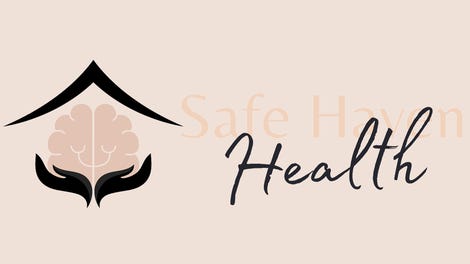 Addiction counseling
Safe Haven Health
It's got to be deeply frustrating for an actress whose dramatic talents get short shrift in every single one of these profiles. She is beautiful and curvaceous: we know this. This is genetic. She's a de facto standard-bearer for a lot of body types not normally represented onscreen and she has owned this graciously and wonderfully and we can all appreciate her beauty. But she has achieved many things on her own that are actually her doing. And she has earned the right to have one discussion not focus on her body, as I finish an entire rant about her body. And, for that matter, choose a silly dress - and have it be criticized as just that and nothing more.
NYT Distorts Image Of Christina Hendricks, Calls Her "Big" [Gothamist]
Why Everyone's Talking About Mad Men's Christina Hendricks [TimesUK]

Further Reflections On A Golden "I" [NY Times - On The Runway ]
Earlier: Golden Globes Fashion: When It's Bad, It's Really Bad