For Yeezy Season 4, Kanye provided shuttle busses for showgoers to travel from Midtown Manhattan to Roosevelt Island, the spot in the East River where he put on his fashion presentation today. He was coming off two sold-out concerts at Madison Square Garden, where the sheer brilliance of its presentation was in its minimalism—a Close Encounters-style suspended platform that soared above the crowd and shone spotlights on the moshing kids getting their lives beneath. It was exhilarating as a concert experience—for those in seated rows, the moshing floor audience was literally part of the show—and as a kind of performance art, a way for super-famous Kanye to interact with with fans while still being apart from them, but also abnegating his role by making it not entirely about him. (Underneath the stage, the concert became about the wild dancing kids, and not so much about Yeezy at all.)

His fashion shows, too, rely as much on his understanding of performance art as anything else—and with the Yeezy line, translated through his controversial collaborator Vanessa Beecroft. But unlike the concerts, this go-round was an unmitigated problem before it even began. It was via Beecroft, it seems, that West came up with the idea to ask for "multiracial models only" for the casting of this show, which caused a rightful furor. He told Vogue, "The ten thousand people that showed up didn't have a problem with it." The interview continues:
But he insists the concept—which came out of discussions with his longtime collaborator Vanessa Beecroft, the Italian artist who helps to stage and choreograph his shows—was not intended to exclude anyone, least of all black women. "How do you word the idea that you want all variations of black?" West said. "How do you word that exactly?"
From there, it seemed to unfurl into disaster. After making high profile fashion editors and critics wait in a holding pen, models lined up in formation, wearing basically brown nude leotards in Yeezy's signature Capezio chic, for nearly two hours before the actual runway began, and during it, viewers reported from the ground that some of them were actually passing out. The New York Times' Vanessa Friedman:
G/O Media may get a commission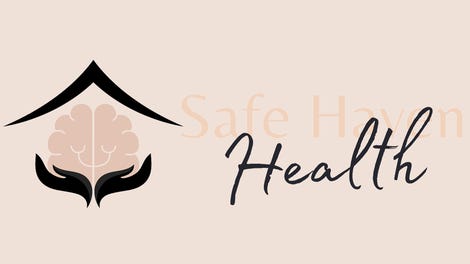 Addiction counseling
Safe Haven Health
The Cut's Stella Bugbee:
Robin Givhan, the Pulitzer Prize-winning fashion critic at the Washington Post:
The show, which was also streaming live on Tidal, actually started around 4:41, at which point models, all wearing some variation of cream-colored sweater-dresses and hoodie dresses and leotards paired with oversized hooded jackets, hobbled down a triangle-shaped runway. Other than the hues, the garments didn't philosophically vary much from his past seasons, except perhaps for thigh-high versions of his clear and suede boots, this year looking less like Raf Simons and Dior and more like Gigi Hadid's ubiquitous Stuart Weitzmans. The runway models looked like they could barely walk, while their compatriots apparently collapsed from heat around them. It was all too much.
But then, perhaps that was the point.