Excellent news for fans of both delicious food and the Wahlberg brothers (not married to Jenny McCarthy)! Wahlburgers, the Wahlbergs' burger restaurant is expanding all over the country and at least seven franchises are coming to New York City!
Grubstreet reports that the new Coney Island location will likely serve liquor (to make the burgers and the reminder that you're eating in a place even peripherally associated with Jenny McCarthy's fact-based vaccine rhetoric go down easier), which will likely put Wahlburgers in a league of its own, rendering the competition — Checkers and Johnny Rockets are also rumored to be opening nearby — nonexistent. Excellent news for everyone who loves the Wahlberg brothers (that are not married to Jenny McCarthy) and hates actual delicious burgers: Wahlburgers is adding 300 new locations and one of them is in New York, known for being both a nice city and a wasteland of places to get a good burger.
Need more reasons to visit besides the possibility of being on a reality show or catching Marky Mark eating a burger? Here are some reviews from satisfied customers (I just picked and chose from the top ones):
"It's not terrible but it's not great."
"I'd say the quality is definitely above McDonalds but below say a Burger's Priest. Something in the middle, something average. "
"I probably won't be coming back here unless I'm desperate for a burger or my friends drag me out here again."
'The decor and atmosphere is modern and simplistic. The service was very friendly and helpful with menu suggestions.'
'I realize they are going for a super casual, backyard, picnic kinda feel. However, the plastic cutlery is a bit much. I felt like I was in an airport restaurant.

I have a hard time believing any of the Wahlbergs would eat here.'
The only downside is that the portions are on the smaller side. I felt like I could barely taste the turkey burger itself, and tasted more of the bread...though the bread was great and good quality.
G/O Media may get a commission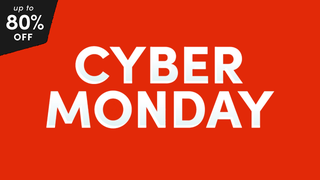 up to 80% off
Wayfair - Cyber Monday
Soon you too can enjoy an overpriced burger in a super cool laid-back atmosphere with plastic cutlery and good menu suggestions! The first location will open May first!
Image via Shutterstock