In the midst of an ongoing investigation into whether or not Russia attempted to influence the 2016 US election—an investigation which has already seen the recusal of Attorney General Jeff Sessions—the Wall Street Journal is reporting that during the election, a now-deceased GOP operative named Peter W. Smith attempted to gain access to emails thought to be from Hillary Clinton's private server, that were likely obtained by Russian hackers. Smith also implied in conversations with his associates that he was working with Lt. Gen. Mike Flynn, the former National Security Adviser who was fired after failing to disclose (read: lying) that he had contact with Russia's ambassador during the Trump campaign.
The Journal reports that Smith, who died 10 days after being interviewed by the paper, thought Flynn and Flynn's company, Flynn Intel Group, were "allies" in the search for emails. From the WSJ:
Mr. Smith's focus was some 33,000 emails Mrs. Clinton said were deleted because they were deemed personal. Mr. Smith said he believed that the emails might have been obtained by hackers and that they actually concerned official matters Mrs. Clinton wanted to conceal—two notions for which he offered no evidence...

Mr. Smith said after vetting batches of emails offered to him by hacker groups last fall, he couldn't be sure enough of their authenticity to leak them himself. "We told all the groups to give them to WikiLeaks," he said. WikiLeaks has never published those emails or claimed to have them.

Mr. Smith and one of his associates said they had a line of communication with Mr. Flynn and his consulting company.

In one Smith email reviewed by the Journal, intended to entice outside experts to join his work, he offered to make introductions to Mr. Flynn's son, Michael G. Flynn, who worked as chief of staff in his father's company. Mr. Smith's email mentioned the son among a small number of other people he said were helping.
Smith also said Flynn the younger was involved in these efforts, and that Smith himself was supportive of Flynn the elder's Russia-related activities:
In phone conversations, Mr. Smith told a computer expert he was in direct contact with Mr. Flynn and his son, according to this expert. The person said an anti-Clinton research document prepared by Mr. Smith's group identified the younger Mr. Flynn as someone associated with the effort. The expert said that based on his conversations with Mr. Smith, he understood the elder Mr. Flynn to be coordinating with Mr. Smith's group in his capacity as a Trump campaign adviser...


Mr. Smith said in the interview he supported Mr. Flynn's efforts during the presidential transition to establish relations with Russian officials.

Mr. Smith said he didn't intend to pay for any emails found by hackers.

He said he understood the risk in publishing the emails himself. If, under public scrutiny, they proved not to be genuine, "people would say we made them up," he said, and the whole project would be dismissed as a Republican hit job on the Clinton campaign.
G/O Media may get a commission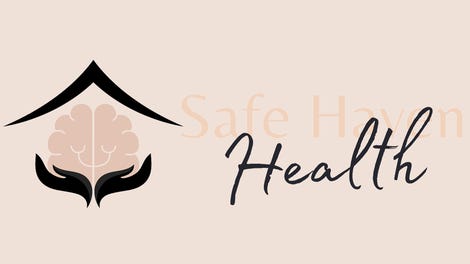 Addiction counseling
Safe Haven Health
Read the full story here.