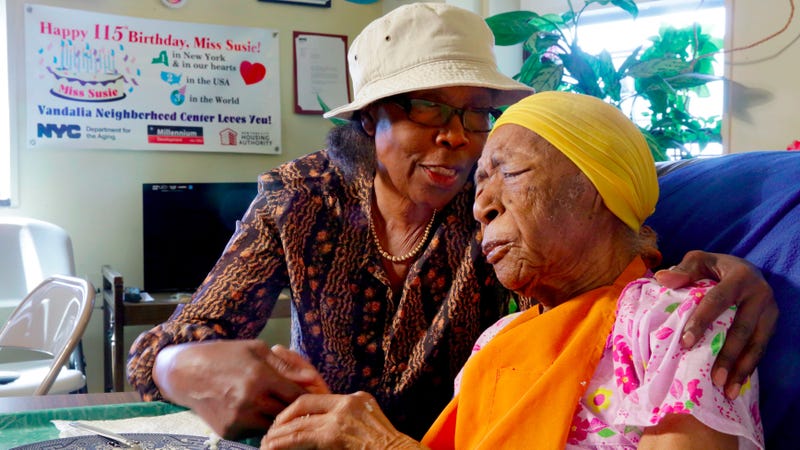 The world's oldest person has died. Her name was Susannah Mushatt Jones, she lived in Brooklyn, and she was 116 years old.

That's according to the Associated Press, via the Root. A little bit about her long life:
Jones was born in a small farm town near Montgomery, Alabama, in 1899. She was one of 11 siblings and attended a special school for young black girls. When she graduated from high school in 1922, Jones worked full time helping family members pick crops. She left after a year to begin working as a nanny, heading north to New Jersey and eventually making her way to New York.
Last July, covering Jones' birthday celebration, local news outlet WKRC reported that her family said she'd started almost every day of her life with her preferred breakfast of bacon, eggs and grits and attributed her longevity to her kindness. But when Jones spoke to the people at Guinness, she credited "lots of sleep."
According to the Gerontology Research Group, which keeps track of the oldest people in the world, she was the last American born in the 1800s.
---