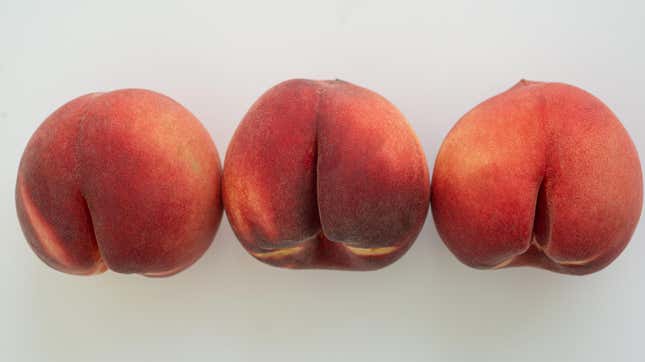 Apparently, shawty no longer wants those apple-bottom jeans. In a Thursday report, Page Six claims that women in New York City are choosing to rebrand #Deflategate; that is, they're deflating their formerly plumped-up rears in a procedure that's running around $25,000 per ass-that's-no-longer-bodacious.
Pharmacies Are Refusing to Fill Prescriptions That Contain 'Abortifacients'
Remember the Brazilian butt lift? One of the world's most dangerous plastic surgery procedures that sucks fat from other parts of the body and inserts it into a patient's backside with dizzying and sometimes fatal side effects? The one that became worryingly common over the last few years as beauty standards co-opted the aesthetics of Black and brown women and repurposed them into a trend? In the shock of the century, that trend didn't last long, as flocks of patients are now reportedly vacuuming out the very fat they had cosmetically (and sometimes cheaply) injected just a few years ago.

One Fifth Avenue plastic surgeon, Dr. Ryan Neinstein, told the tabloid that his most popular procedures currently range from completely reversing BBLs to slightly reducing and reconstructing "overfilled" BBLs.

"These women can't walk down the street comfortable in their own skin while looking like a cartoon character," said Dr. Neinstein. "I commonly have to shrink and tighten the buttock along with sculpting adjacent areas to give a more proportionate and elegant look."

The surgeon also noted that many of his patients are coming in with botched BBLs from surgeries conducted in South Florida and Colombia. A 2020 survey by the International Society of Aesthetic Plastic Surgery found that the number of BBLs performed globally since 2015 had risen by 78%—and that, in 2020, 40,320 butt augmentations were performed, according to a report from The Aesthetic Society.
"Interestingly a lot of [the calls we're getting] are for patients looking to reverse surgery done elsewhere," he added. "While clothing and hairstyles are easy to experiment with new styles, in my opinion, surgery should aim for timeless beauty."

Of course, these procedures aren't happening in an ass-fat vacuum. As part of a recent spiritual cleansing, Blac Chyna has documented the process of having most of her injectables removed, including her butt lift that her surgeon said could've killed her. The Kardashians are also rumored to have removed whatever was in their butts, and Courtney Cox, Kylie Jenner, and Amy Schumer have all gotten candid about pulling back on various bodily injectables, too. Pair that with Hollywood's Ozempic binge, and we've got one disastrous recipe for an all-feminine mandate to reduce, reduce, reduce.

At the very least, I'm sorry for the Fifth Avenue ladies who will no longer be able to make it clap on the dance floor. But I'm happy they're getting a second chance at growing to love their perfect "timeless" ass—which will all but certainly go out of style again in 5-10 years.