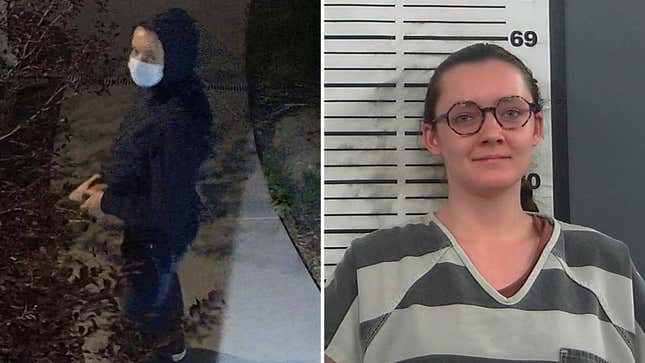 The 22-year-old suspect in the Wyoming abortion clinic arson told the FBI that she drove 150 miles to torch the clinic—which wasn't even open at the time—because opposes abortion and had "nightmares" about other people having abortions there.

Red Tape and Sexism Have Kept Abortions From Being Provided at OBGYN Offices
Authorities arrested Lorna Green this week and charged her with arson for setting fire to an abortion clinic under renovations in Casper, Wyoming, in May 2022. The Associated Press reports that Green admitted to the crime during interrogation: "Green stated she did not like abortion and was having nightmares which she attributed to her anxiety about the abortion clinic, so she decided to burn the building." I can't help but think of the Illinois man who told investigators that he burned a Planned Parenthood clinic because he was mad that his ex-girlfriend had an abortion three years ago rather than have a child with him.
Green, who lived in Laramie, Wyoming, at the time, told the agent that she bought gasoline cans the day before the fire and then drove 150 miles to Casper, broke a clinic window with a rock, and started a fire in one room before fleeing and driving straight home. Google Maps says that drive would take about two-and-a-half hours.
Surveillance photos showing a white woman in a hoodie were released shortly after the fire, but the investigation stalled. Authorities said they got more tips in the case after the original $5,000 reward was increased to $15,000 earlier this month with the help of an anonymous donor. Investigators said they received a dozen new tips, including four specifically naming Green and one from a person who said they were a friend of Green's (probably not anymore!).
If convicted, she could face between five and 20 years in prison and a fine of up to $250,000. That's a lot of time and money when she simply could have minded her own business.