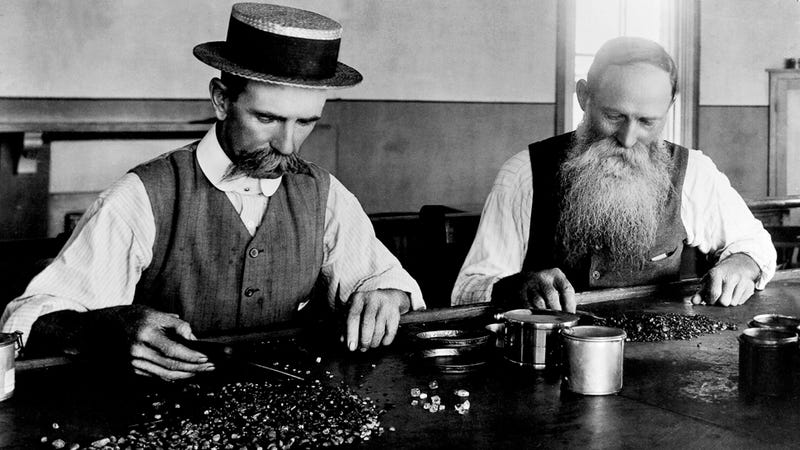 When Miriam Tucker attended a fundraiser luncheon celebrating the Tampa Women's Club 65th year, she didn't expect that it all might end in a colonoscopy. Life is full of shitty, yet amazing, surprises.
At the event, women could purchase a flute of champagne for $20. Most had cubic zirconias in the bottom of their glasses, but one had a round brilliant cut diamond appraised at $5,000, into one champagne flute.
Tucker was chugging on her bubbly when she accidentally swallowed her stone. Assuming she didn't have the diamond (what are the odds?!), she kept quiet about her mistake. However, as the lunch went on, and nobody else came forth with the diamond, she was forced to come clean.
"She said she swallowed what was in her glass," said event organizer Joy Pierson, "but as luck would have it, she was scheduled for a colonoscopy in two days."
What luck! Also lucky is her doctor performed the procedure without incident, extracted the precious gem from it's sludge home, cleaned it up, and returned it to Tucker. All's well that (comes out of your) ends well.
Finally, if only you crapped out of your vagina — then this story could be called "Diamond in the Muff". That would be the only good reason to crap out of your vagina, though. And I'm sorry. (Sorry. Not sorry.) (No really, I apologize.)
Of course, it's worth noting how figuratively shitty diamonds are.
Shutterstock/Art_girl