The median bra size in America has increased to 36DD from 36C, yet most bra manufactures still won't make sizes larger than 38DD. Why? Because making bigger bras is hard.
According to New York Magazine there are two factors contributing to the dearth of larger bras. First, they're more difficult to design. Le Mystére design director Jessica Pfister explains it takes her three-person team up to two years to develop their largest bras:
At 44H, the weight of each breast is about twelve pounds... It's fourteen-and-a-half inches across on each cup. That's a size 14 shoe, just kind of curved. So you need a garment that's going to support you like nothing else. There are hundreds of components in a bra and each one needs to be perfect. If you're an eighth of an inch off, you're not going to get the right support.
The plus-size market has been huge for Le Mystére, comprising 80 percent of their sales, but other companies are hesitant to expand into bigger sizes. Frederick's of Hollywood President Linda LoRe says that while plus-size bras have also been successful for her company, "If you don't already have that customer coming to you, it could be a big risk to invest in that inventory unless you know it's going to pay off."
But how much of a "risk" is it to make and advertise a product you know many women are clamoring for, unless you know your company is only capable of making cheap, flimsy bras that would never support larger breasts? Is designing a bra that can do some heavy lifting really so complex that it's more profitable to add a bow and some lace to last season's 34Bs and shun millions of potential customers?
G/O Media may get a commission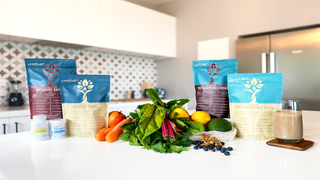 It's puzzling, but at least now the many large-breasted women have an explanation for why they have to buy ugly five-hook grandma bras or order from specialty stores online. Manufacturers don't hate you because of your size, they just don't think having you as a customer is worth the extra effort needed to make a better product.
Why Don't More Designers Make Plus-Size Bras? [New York Magazine]
Earlier: The Marketing Woes Of 36DD
Lane Bryant" />