The content of Keeping Up with the Kardashians has never been darker: Last October, Kim was robbed at gunpoint in Paris, bound by plastic cables and made to think that she was going to die; Khloe's ex-husband, Lamar Odom, is off the show and struggling with severe health and substance abuse issues; Scott Disick, father of Kourtney's children, has been told he and Kourtney are never getting back together, while Rob, the lone Kardashian brother, has mysterious problems that caused him to retreat from the family and public eye for years until he reemerged dating Blac Chyna, the ex of his sister Kylie's ex, Tyga, an adult man who Kylie began dating as a teenager.
No reality show, not even fellow E! show Pretty Wild, has ever felt more like a Shakespearean tragedy—and yet Keeping Up with the Kardashians ratings are in steep decline, challenging the long held notion that fans were tuning in to mock the Kardashian family, rather than celebrate with them.
This week on DirtCast, we're joined by Kate Knibbs—Staff Writer for The Ringer and surprise KUWTK fan girl—to discuss the rise and fall of what some people would consider America's true First Family (with a reality TV star in the White House, these people are not entirely off base). Have the Kardashians, in achieving what they've wanted (mainstream success), lost what made them special to viewers? Knibbs certainly thinks so.
As she wrote in her article "The Dark Decline of Keeping Up with the Kardashians:"
KUWTK's hesitance to address head-on what seem to be serious personal problems is understandable from a human standpoint, but unsatisfying from a narrative standpoint. The show originally trafficked in bawdy but trite intimacies, but as its cast's personal crises have intensified, its popularity has faltered. The episodes depicting Kim's robbery and its aftermath failed to attract the huge ratings of earlier seasons. Viewership has been down on average per season since 2014, according to Forbes, and the robbery episode drew 1.58 million viewers. Compare that with the Season 6 episode where Kris Humphries proposed to Kim, which captured more than 3.3 million viewers, or the Season 4 finale, which broke the E! network record with 4.8 million viewers and showed a happy family gathering for the delivery of Kourtney's baby Mason.
Later in the episode, we move onto another, happier Kim with a visit to the Tonya Harding Nancy Kerrigan 1994 Museum to have our old friends Viviana Olen and Matt Harkins give us an audio tour of their new exhibit, Yama Kippi Yay Bo: A Celebration of Kim Cattrall. A celebration, specifically, of this very special video, known by many as the best YouTube video of all time:
The space, located at 1436 Atlantic Avenue in Brooklyn, NY, was "modeled after what we imagine her non primary pied a terre might look like—she bought in the nineties and she's just been filling it with the art people have been sending her throughout the years," Harkins explains.
G/O Media may get a commission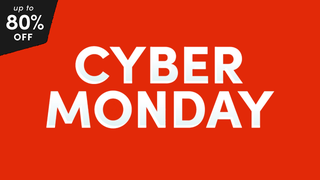 up to 80% off
Wayfair - Cyber Monday
The museum currently features a collection of Kim Cattrall fan art, including some beautiful Samantha Jones oil paintings by Chicago artist Lauren Collins (most of which have already sold, though prints are available in the online gift shop), as well as a photo booth—or, more accurately, Olen and Harkins asking that you pose in front of a beautiful decoupage fireplace and posting the photos on Instagram.
The ridiculously fun Kim Cattrall exhibit runs until June 3 and will be followed by plenty more pop culture-inspired collections in the coming months. The THNK 1994 Museum is open to walk-ins on Friday, Saturday, and Sunday, and by appointment during the week. (Don't be scared, Matt and Viviana are friendly and would love to have you over.) They also host special events, including a Real Housewives symposium that yours truly will be participating in this Friday, May 19. Tickets available here.
DirtCast can be found on Apple Podcasts, Stitcher, Spotify, Google Play, and iHeart Media. You can follow Kate Knibbs on The Ringer and Twitter. Read about the amazing (terrifying) sex position she invented for Jezebel here. Follow the THNK 1994 Museum on Twitter and Instagram. And just a heads up: DirtCast and all the other Fusion/Gizmodo Media podcasts are taking a break next week, but we'll be back on May 31.

Our show is produced by Levi Sharpe with editorial oversight by Kate Dries. Mandana Mofidi is our Executive Director of Audio. Our theme music is by Stuart Wood. This episode was mixed by Brad Fisher. Listen to our politics podcast, Big Time Dicks, here.