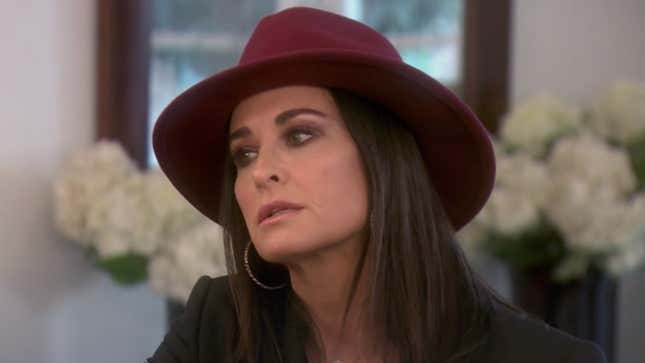 Finally, some Puppygate drama that goes beyond the shelter: Last night on the Real Housewives of Beverly Hills, longtime BFFs Lisa Vanderpump and Kyle Richards went head to head in the nastiest, televised fight they've had to date (and that's including the season 5 drama, when Brandi Glanville suggested Vanderpump wanted to bring tabloid articles alleging Richards' husband Mauricio was being unfaithful on a group trip to Puerto Rico.) Essentially, all the housewives believe Vanderpump leaked a story to Radar Online about Dorit's inability to foster a Vanderpump Dogs pup and then gave TMZ a comment in defense of Dorit without actually speaking to her directly. Harry Hamlin describes it as a tiny example of how propaganda spreads, and he's not wrong. More Harry on this show, please? Our surprising moral center?

Richards—fully believing she is obligated to inform her friend when the ladies have teamed up against her, even though she believes Vanderpump could've leaked the story (she's done it before!)—confronts Lisa at her home, Villa Rosa. Within minutes, what should've been an unpleasant but calm conversation explodes into a full-on screaming brawl. Lisa's husband Ken Todd jumps in and shouts, "You're not her friend!" while Vanderpump chokes back tears and says, "Get the fuck out of my house, Kyle!" The couple kick an understandably confused Richards out of the mansion and, well, I guess we'll have to tune in next week to see what punishment befalls them both. Regardless, it was awesome television:
So what's next for these incredibly stubborn, incredibly wealthy ladies? Here are a few theories:

Richards gives in and apologies, because there's no rationalizing with a scorned Vanderpump who feels betrayed by her best friend of 12 years.
This is Lisa Vanderpump's exit from the show—there have been rumors of her leaving the Real Housewives franchise for a minute (and with good reason: the show sucks now and her Vanderpump Rules is far superior.) This is a clean out!
The ladies go straight to Radar Online to learn who leaked the story, and it turns out to be one of the employees of Vanderpump Dogs—all but securing a spin-off series for those folks.
The ladies go straight to Radar Online and learn Dorit and her accent leaked the story in the ultimate power play to displace Vanderpump and become the queen bee of the series. A girl can dream?
G/O Media may get a commission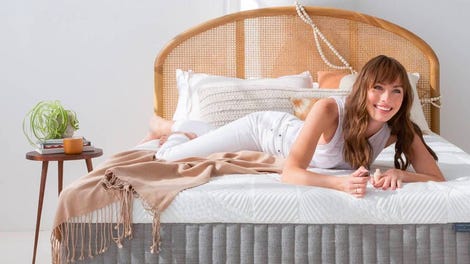 Sleep Sale
Sleep Sale - Brentwood Home