Click to viewTwo minutes into the short documentary film The Colour Of Beauty, a modeling agent says: "When [a model] comes in with big eyes, big nose, big lips… Things that are common traits in African-Americans — it doesn't work."
The man, Justin Peery, continues: "But for those lucky few girls who have white girl features…" and trails off. It's clear that those are the women who get booked. "It's kind of messed up, but that's the way the industry is," he says.
Peery represents the gorgeous Renée Thompson, a model who is originally from Jamaica but moved to New York from Toronto, and has been modeling for 10 years. At the ripe old age of 24, she is at a make-or-break moment in her career, and nearing an age when many models are forced into retirement. The film focuses on Renée, and her dream — to "kill" at fashion week.
Six minutes in, Maurilio Carnino, a fashion week casting director and producer, says: "Black models… they tend to [have] a little bit wider hips… And a little more round… Sometimes, even though the face is amazing, they tend to have a fit problem. " He explains that white models have the "more skinny" look that the designers want. And: "One time one of my clients said, 'I need a black model, but she has to be like a white girl dipped in chocolate.'" This is how people are talking about young women they want to hire for a job.
In general, though the subject here is clearly racism, the film — and the people in it — dance around the word racism. Jeanne Beker of FashionTelevision says, "Racism — I hate to call it that." What else do you call a person being discriminated against for their looks and ethnicity? Beker admits: "Sometimes you do see a black girl on the runway and it's sort of a tokenism."
As for Renée, she says:
"It does get very discouraging, It gets to a point where you feel like you're constantly justifying your worth… You can only take so much beating up every day and constant rejection — or that fear, that when you walk through that casting door, you're going to be reminded, yet again, that you're a black girl. [But] quitting to me seems like you're giving in…"
G/O Media may get a commission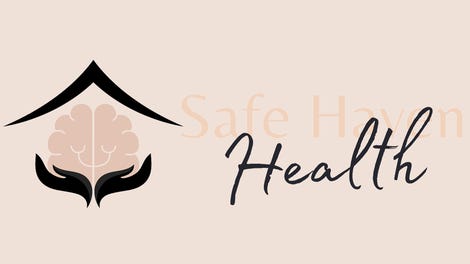 Addiction counseling
Safe Haven Health
Renée, who has been told by potential clients that "black women are not our demographic," believes that the industry leans on — nay, expects — white models in major fashion campaigns (Gucci, Chanel, Valentino, et al). "It's a crutch," she says. The film points out that according to a 2008 survey, 87% of New York Fashion week models were white. (Where ever did they get that info?)



Lisa Tant, the editor-in-chief of Flare magazine, notes: "If you look at the emerging markets in the fashion industry, it's China, Brazil, India. If we keep sending all white models down the runway, that isn't going to speak to the consumers in those markets." One could argue that people all over the world have been conditioned to believe that being white and thin is fashionable, and sending white models down the runway just confirms the ideal.
Still, the film is an interesting look at the hardships, stereotypes and uncomfortable, race-oriented conversations that shadow black models trying to make it in the fashion industry. And while it's amazing to hear Renée speak so eloquently about her determination in the face of these obstacles, one of the best quotes in the film is from a hairstylist named Mann:
"I think fashion is five steps behind real America, real Canada. There's been way more progress in personal and interpersonal relationships between the races than there has in fashion. Fashion is stuck in 1955, and I don't know what it's going to take to get them to move forward."

The Colour of Beauty [Work For All]
Related: Colour of Beauty Call for Submission, The Colour of Beauty Screening & Panel, May 16, 2010 [Schema Magazine]
Earlier: Fashion Week Runways Were Almost A Total Whitewash
Where Are All The Black Models? Let's Start By Asking Anna Wintour
Black Fashion Industry Insiders Ask: Where Are The Black Models?
Death Of The Black Model?
On The Runways Of Milan, Color Just Wasn't Considered Chic
Fashion Weak
Will The July Issue Of Italian Vogue Solve The Black Models Problem?
Is Prada To Blame For the Lack Of Black Models?
Modeling Matriarch Continues To Demand Diversity On The Runways
Most Ladymags Continuing To Experience Whiteout Conditions
We're Still Looking For Black Models