What precisely is RuPaul's agenda? What does she value? What eyes does she have that I don't?

It is a travesty that Mis Cracker has departed and Kameron Michaels is still here. It is sad to me that Kameron Michaels is still in this competition—not because I don't think she's a talented, capable competitor, but because I think Miz Cracker, for all her faults, is very good. It is also a huge loss for my personal enjoyment and the enjoyment of many others that it looks as if we will not get the "Everybody Loves Puppets!" mini-challenge that I hold so dear.
I thought I liked Eureka. I don't. She's like that coworker you enjoy at work parties, but during the day makes you want to scream into a paper bag after every interaction. She's a bully. She can't make an elephant noise! I wish her the best, but I do not wish her to win!!!

No one can sing, but almost everyone can dance—a thing that's true about Drag Race, but maybe also about life. They did what they could to a song called "American," and you know what, everyone kind of impressed me. But Aquaria—who pronounces her boy name, Giovanni, as "JoVanni"—can dance! JoVanni, my pal, I think you're going to win.
Category is Final Four Eleganza Extravaganza.
G/O Media may get a commission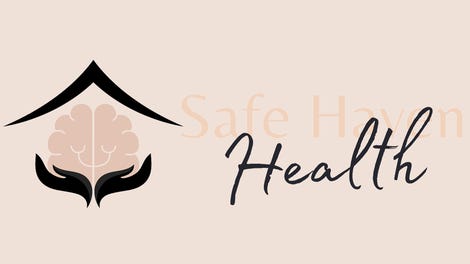 Addiction counseling
Safe Haven Health
Aquaria's interpretation of an evening gown is what can be best described as a floor length, fishtail leotard that highlights her frontispiece and her backyard. It's black stretch velvet, it's sequined stars, it COULD be exceeedingly tacky, but in this case it is elegant? She has stars dangling from her eyes. LIke, literal chains with stars at the end. Are you fucking kidding me? Ah! JoVanni!! You're the star.

Asia consistently surprises me, and this Erté inspired, Egyptian adjacent, structural goddess lewk is no exception!! I don't know if I'm wild about the jewel on her chin(?), but I love her thoughtfulness, her kindness, and her voice over, which sounds like she's resigned herself to ceding the throne to the smooth-skinned and supple Aquaria. Please don't give up yet, my pet. There's still hope.

Kameron's outfit for the performance featured a distressing amount of ill-fitting illusion netting, which distracted me from whatever the hell else she was doing. This gown is a particularly beautiful shade of radiant lilac, but it still leaves me cold. Moved as I was by her speech to young Dane, I still can't get behind this queen, and I'm not sure why.

The front of Eureka's gown made me scream in ANGER but the back made me giggle, which is basically how I feel about Eureka as a person, competitor and drag queen. However, 10 points for her face, which looks beautiful, and three points and a Boston creme donut for the book and lightbulb headpiece. I never tire of her walking to the end of the runway, thinking about her exit, and pointing to it.

Critiques were issued and compliments, paid. Each queen delivers a touching monologue to their younger selves, a moment that happens every season that makes me feel like I have emotions; then they also deliver a monologue that is like the last stretch of the world's longest job interview, proving why they deserve the title. After this exercise, a group lip sync to my new official song of summer, "Call Me Mother," and then—shocking, I guess—NO ONE WAS SENT HOME. Here we are, with your top four. Are you happy now?