Finally, a reboot that I support and will watch at least three episodes of before getting tired and moving along to something else entirely!
Every show that was once beloved by at least 10 people is now up for consideration as a reboot. This is the world we live in. However, I am not terribly upset at the thought of The Nanny coming back to television in some way, shape or form.
"We're talking about it," Fran Drescher told Entertainment Tonight. "We're working on a very big project. It's going to be very exciting for the fans, but I'm not at liberty to announce it yet. But it's gonna be big."
Hmm, yes. This is just vague enough to assume that a reboot is in the works, no? Adding fuel to this cute little forest fire and making me feel more assured in my assertion that this could be great is the following:
"She would've maybe gotten involved in more things [that] Fran Drencher is involved with," she said. "All kinds of things from environmental issues, to health, to civil liberties, that's what I think Fran would be doing now — opening her big Queens mouth for the greater good."
"The thing is our show would be the same characters 20 years later. We can't just pick up where we left off," she said. "But in a way, that could be really good because the show can have a whole fresh bend to it."
G/O Media may get a commission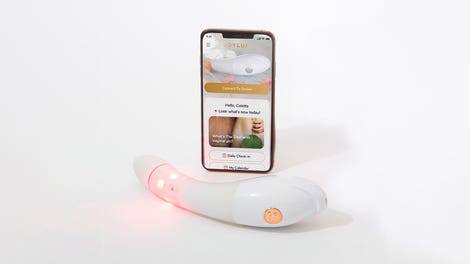 $50 Off
Joylux vFit Gold Device
I don't love the idea of a Nanny reboot turning into a social justice sitcom, but I do love the idea of a response to the nightmare that was Roseanne—unless they decide to make Fran a conservative, which is possible given her social status on the show. However, a big-mouthed nanny who married up and volunteers for the ACLU in her spare time is one direction to take this thing. The Sheffield kids are all grown up! Fran Sheffield (née Fine) putters around that big house and probably knits pussy hats in her spare time. A delicious, light roast of our modern times. I'd watch it. Would you?