A recent boom in the popularity of single malt Scotch whiskey is leading to a worldwide shortage, distilleries report. Now what will troubled businessmen sip while contemplating their troubles and staring longingly out skyscraper windows?

According to Grub Street:
Sales of just single malts alone practically tripled in America between 2002 and 2015, and demand has grown in Asia to 250 million bottles a year...Single malt in particular comes in a finite quantity, and people are rapidly drinking all of it. The boom is driving prices ruinously high and already causing a shortage of old and rare single malt that investors tell CNN is only "going to get worse."
A quality single malt is often aged in casks for decades, and lower-shelf single malts must be aged for at least three years, making it impossible for distilleries like Macallan or Glenlivet to catch up with the ever-growing demand.
"We are currently working at full capacity—seven days a week, 24 hours a day," Charlie Whitfield, brand manager for Macallan, tells CNN Money. "We just need to be patient and allow those casks to work their magic."
G/O Media may get a commission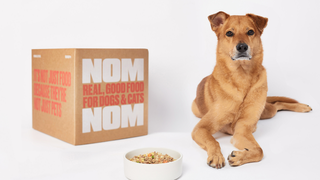 But with global single malt exports jumping 159 percent between 2004 and 2014, whatever they're able to produce in a short amount of time will surely fail to meet the demand regardless. According to CNN, "the shortage could last another 10 to 15 years."
So add Scotch to the growing list of delicious things that you won't be able to enjoy for much longer. Coffee is supposedly on its way out, the bubbly prosecco fountain could soon run dry, Scotch's American cousin Bourbon recently experienced its own struggles, and last summer, the Hamptons—God help us—ran dangerously short on rosé.
Boxed wine, I'm happy to report, is safe for the time being.
---
Contact the author at madeleine@jezebel.com.
Image via Mad Men/AMC.