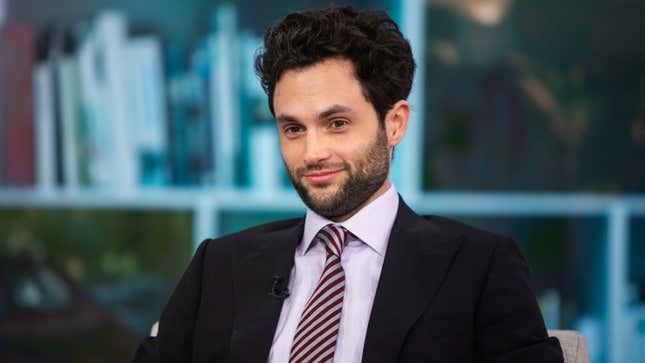 Penn Badgley shared last week that he'd requested that the number of intimacy scenes in You Season 4 "go from 100 to zero," explaining that "fidelity in every relationship, and especially my marriage, is really important to me." While sex scenes for his character, serial killer Joe Goldberg, remain in the season, there are certainly fewer; the scenes lack close-up shots, and clothes mostly stay on.

In an interview with Variety published on Wednesday, Badgley offered further insights on why he chose to set this boundary. "It's not a place where I've blurred lines," he said of filming love scenes. "There's almost nothing I could say with more consecration. That aspect of Hollywood has always been very disturbing to me—and that aspect of the job, that mercurial boundary—has always been something that I actually don't want to play with at all."
Badgley's comments sparked a fiery debate on social media, as some have argued that sex scenes are just a feature of actors' jobs and that sexualizing or conflating these scenes with infidelity is unprofessional. "I find penn badgley's antisex comments really creepy and unprofessional. it's his choice not to do sex scenes but tying it to infidelity and not crossing boundaries with his wife is offputting," says one tweet with nearly 15,000 likes as of Wednesday. Another suggested, "It sounds more like he doesn't trust himself not to cheat, so he's reframing it in a better light."
To me, it seems Badgley is simply setting a personal boundary, which doesn't exactly strike me as unprofessional behavior. Badgley's insights on sex scenes and his aversion to them come at a time when more and more actors—especially young women—have spoken up about the value of intimacy coordinators in facilitating sex scenes in accordance with their boundaries. Intimacy coordinators are increasingly in demand on film sets, Jessica Steinrock, an intimacy coordinator and CEO of Intimacy Directors & Coordinators, told me—especially since roughly 2018 and 2019 amid the mainstream nascence of #MeToo.
I reached out to Steinrock and another intimacy coordinator, Ita O'Brien, to chat about Badgley's comments, the surprising backlash they've drawn, and the role of intimacy coordinators in building scenes around these kinds of boundaries.
What do intimacy coordinators actually do?
Steinrock told me that for years, when it came to filming sex scenes—especially for young women breaking into the industry—"There was a lot of this culture of 'if you won't do it, there's 100 other people who will,' this pressure to say yes constantly in order to stay relevant and in the project." But it shouldn't be like this, she says, and intimacy coordinators' role is "to facilitate the vision of the director within the boundaries of the actors and the parameters of set as a whole."
This can entail "choreographic support, making sure everybody knows ahead of time what's going to be asked to them, and what they consent to do on set." Intimacy coordinators work with actors to ensure everyone knows "where hands are going, where hands aren't going, what's going to be seen and not seen in the shot," and "if there's going to be any masking tricks to make it look like something's happening that's not really happening."
Setting boundaries on set—and in relationships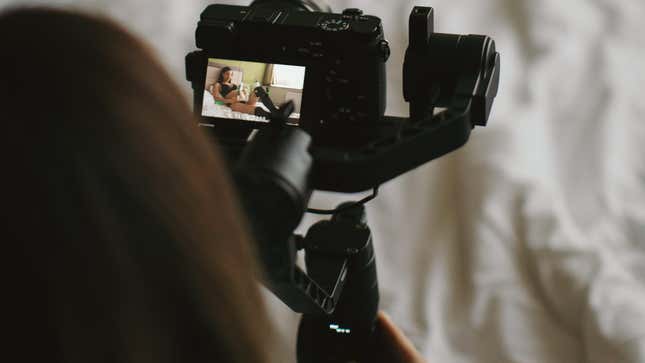 Boundaries, Steinrock said, "shift and change and are different for each individual, each season, each episode." As for Badgley's statements explaining that his boundaries stem from his marriage, Steinrock told me that "for your boundary to be valid, I don't actually need to know why it exists." For different actors—and all people—"what fidelity is or isn't is really defined by those folks inside the relationship," she said.

"When I heard Penn speak on his podcast, what I heard was someone who had discussed with their partner what fidelity meant for them, and if I was an intimacy coordinator on that show, I would 100% respect and work with that, even if that may not be how fidelity is defined in other actors' relationships," Steinrock explained.
O'Brien, a UK-based intimacy coordinator who founded Intimacy On Set to train other coordinators and pioneered the role in 2014, told me she's worked with actors who have different agreements with partners on what they will and won't do when filming intimate scenes. "I had an actor recently who, in conversation with their wife, said their boundaries were, 'I don't want to touch anybody's breasts or nipples,'" O'Brien said. "He said, 'This is what my requirements are,' and because that was so clear, everyone could respect that, we could honor those requirements, and ensure they were honoring their relationship."
According to O'Brien, it's not uncommon for actors in relationships to have specific boundaries and conditions for intimacy scenes based on their relationships. She told me the work of fulfilling these needs is about "comfort, consent," and even "joy."
"When we're inviting agreement and consent in all these areas, it means we can all work openly, creatively, feeling empowered," she said. "That place of feeling safe and thus free creates really beautiful, intimate content."
What other actors are saying
Last summer, Sean Bean faced a wave of backlash for complaining about intimacy coordinators and suggesting they've "ruined" sex scenes by making them technical. The comments were immediately criticized by several actresses, including Emma Thompson, Jameela Jamil, and Rachel Zegler, the latter of whom filmed intimacy scenes in West Side Story at just 18. "Intimacy coordinators establish an environment of safety for actors. I was extremely grateful for the one we had on WSS—they showed grace to a newcomer like myself [plus] educated those around me who've had years of experience. Spontaneity in intimate scenes can be unsafe. Wake up," Zegler wrote in response to Bean. Bridgerton's Phoebe Dynevor and House of the Dragon's Emily Carey (who filmed sex scenes at 18) have also praised intimacy coordinators.
Badgley's comments mark a shift, O'Brien told me, as we've mostly heard from women about their experiences or discomfort with sex scenes. Still, Badgley isn't the first male actor to speak on boundaries shaped by their relationships. Brad Pitt reportedly stopped filming "sexy scenes" during his relationship with ex Angelina Jolie; Jenna Dewan Tatum confirmed that Channing Tatum didn't want her to have sex scenes with other men; and Jamie Dornan, the face of the famously racy Fifty Shades franchise, also said his wife wasn't "comfortable" watching his sex scenes.
We're reminded that off-screen, actors—even utter sex symbols like Badgley—are real people with real relationships that have different rules. Steinrock emphasizes they have "no obligation to share the reasons" for those rules with us—but when they do, it's certainly illuminating.