So far, this presidency has been a complete Trumpsterfire...and it's only February! So in the tradition of years past, I decided to create some anti-Valentines, this time exclusively for the Trump administration.
Below are a series of 11 shareable/printable valentines created by me and Senior Writer Madeleine Davies for our new friends in DC. Print them out, send them in, and let these assholes know exactly how you feel this Valentine's Day.
Express your furor to the man behind the Führer:
We'd LEAF Trump in a heartbeat if someone better—from the North, maybe?—came knocking on our borders.
G/O Media may get a commission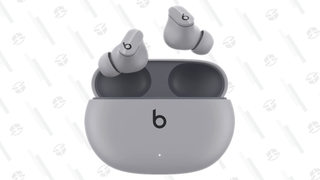 For the woman who lives eternally in opposite day:
MY GOVERNMENT, MY CHOICE.
It doesn't take a neurosurgeon to know that you're wrong for the job:
Now that hair makes more sense:
And if that doesn't get through, Twitter's a great place for a history lesson:
#notmyvalentine:
To Donald Trump, Love Australia:
Give me your tired, your poor,Your huddled masses yearning to breathe free...of this idiot we somehow elected as President:
From those who love Trump to the moon and NOT back:
Contact Info:
All Valentines can be sent directly to the White House at 1600 Pennsylvania Ave. NW, Washington, D.C., 20500. But if you want a more immediate line, you can always tweet the images directly to @realDonaldTrump, @POTUS, @mike_pence, @StephenBannon (inactive since 2014), @KellyannePolls, and @RealBenCarson. Feel free to share your print-outs in the comments.
For more Valentines of years past, check out the links below:

Tara Jacoby is a freelance Illustrator and the Deputy Art Director at Vocativ; formerly at Gawker Media. You can follow her work on Twitter, Tumblr, Facebook and Instagram.