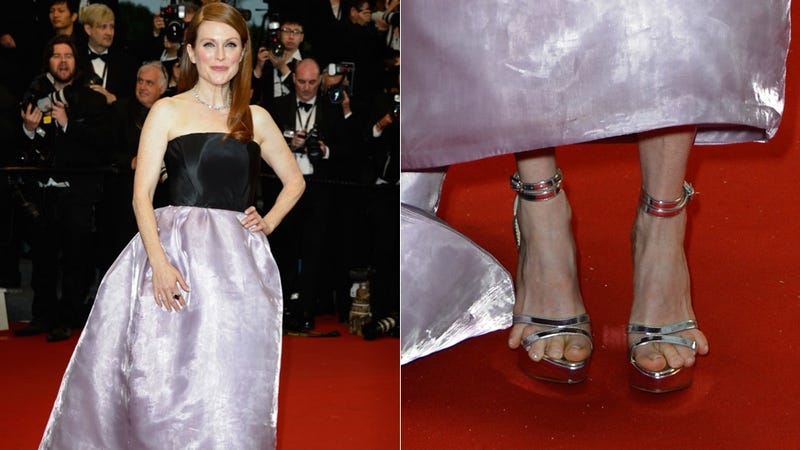 Julianne Moore looked radiant as per usual at the Cannes Film Festival Opening Ceremony last night in her lilac Dior gown, but everybody was being an asshole and secretly zooming in on her toes, which were hilariously trying to escape from her shoes. Maybe it's something about feet, but Moore's toes, Amanda Bynes' toes and Kim Kardashian's toes all make me weep with uncontrollable laughter, and then sadness because none of these women have conquered their foot-binding contraptions as well as Miss J Alexander. The world we live in.
But instead of denying that the toes were hers like Bynes, or continuing to jam her feet into terrible shoes like Kim, Moore has found the perfect solution: cut the damn things off.
Side note: nervously walking down the red carpet in impossible heels sounds like the modern-day equivalent of slowly serving tea in geisha shoes.
Image via Getty Images.