My mission was simple. Gain entry into a luxury wedding fair featuring a "ceremony-style fashion show," eat as many free chocolates as possible and get out with all my limbs intact. It sounded easy, but there's one thing people don't tell you about wedding fairs: No one comes out the same way they came in.
William T. Sherman once famously said, "War is hell." Indeed, and Sherman certainly saw some horrors in his day. But he probably wasn't jabbed in the eye by a woman feverishly attempting to hawk makeup. Nor was he told that "your teeth are not nearly as white as they could be" by a dentist specializing in pre-wedding bleaching. This too is war, a war for your sanity. What is a wedding fair, really, if not a battlefield choked to the brim with people trying to sell you on the idea that mason jar votives aren't "over" yet? What is hell if not your partner telling you, in the middle of a mandatory ice cream tasting, that "a Parisian carnival theme" would be an excellent way to kick off your marriage? "You know, with clowns! And baguettes! There could even be tents and umbrellas!"
I had planned to go to the wedding expo as a joke. It'd be fun, I thought. I'll go and eat some cake. I'll drink a glass of wine. I'll pick up a few tchotchkes and come home with a gift bag full of magazines and succulents. For $15, an entire afternoon of amusement awaited me in a hotel ballroom.
I was so naive.
"You want to fit in," Rachel Clark Smith, a wedding fair veteran told me on the telephone. "You don't want people to think you're not taking them seriously." Clark Smith had agreed to speak to me as a survivor of "4 or 5" wedding fairs in the early 2010s. She'd gone to one because she'd been friends with a bride, but then went to several more because they lifted her mood. She suggested I bring trash bags with me to scoop up free loot, create several fake identities so I wouldn't be inundated with emails and have both a wedding date and a venue in mind. "They don't want to waste time on people who don't know what they're doing," Smith told me.
G/O Media may get a commission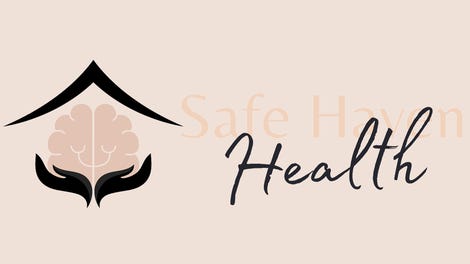 Addiction counseling
Safe Haven Health
"Should I go undercover?" I asked her. "Should I pretend to actually be getting married?"
"Yes."
According to Clark Smith, wedding fairs were serious business. Vendors wouldn't be interested in talking to writers because writers wouldn't be hiring them. They'd only be interested in brides, their mothers and maids of honor — the people who made the spending decisions. These are the people who really mattered.
"What about grooms?" I asked.
"What about them?"
So I registered as a bride. I even borrowed a ring.
This ring is a genuine replica of a cubic zirconium which belonged to my friend Stephanie and which I have since lost. It cost $5 and I accidentally picked out one of the jewels while waiting in line to get into the expo.
The night before the expo I had been at a wonderful wedding. Held in the Julia Morgan Ballroom in San Francisco, my friend Claire got married in a beautiful ceremony the likes of which I had not attended before. The dinner was delicious, the dancing was divine (or it was before I took off my shirt to dance to Taylor Swift) and the entire thing put me in the mood to one day host a wedding of my own — bigger, better and even more fun than Claire's. In other words, I was ready to be a bridezilla. And as soon as Claire's post-wedding brunch was over the next morning (this is a thing I will have too, if I intend to beat Claire at this whole wedding thing) I rushed my partner, Allen, outside and demanded he keep up as I ran towards the hotel where the expo was being held.
The event started at noon, but I insisted we get there at 11:30 because only the first hundred brides would be getting a copy of "Here Comes the Guide," a handbook of wedding venues and vendors in northern California. I hadn't expected there to be a line, but by the time Allen and I had arrived at the Sir Francis Drake hotel, there was a small crowd gathered on the staircase leading into the hall. A sea of brides, a few disinterested grooms and a gaggle of moms with "let me see your manager" haircuts and a steely glint in their eyes. There was also one couple ("probably from one of the Carolinas," muttered another bride) who was busy trying to digest each other face first while we waited.
Safely in line (and guaranteed a Here Comes the Guide), I began to look for someone to talk to. I had two options: The angry mom in a Disney denim jacket tapping her watch in front of me or a beautiful woman in a bright orange top behind me. I introduced myself to the safest choice.
"That's a beautiful top," I said to the woman behind me, who introduced herself as Uma. "Are you getting married?"
"Me? Oh no!" She said. "I'm waiting for a friend. She's getting married. What about you?"
"I write for Jezebel!" I told her. "I'm here on assignment!"
"You're supposed to be undercover," Allen elbowed me in the ribs and muttered through clenched teeth. "You're not supposed to tell people that."
But it was too late. I couldn't back down now, so I decided to make Uma an ally, letting her in on the secrets I'd learned from Rachel Clark Smith in exchange for her silence. The first secret I shared? Don't count on buckets of free champagne. Or anything more than a dixie cup of cake.
By the time Uma's friend Crystal joins us five minutes later, we are old friends, ready to enter the battlefield together. Uma tells Crystal that the champagne will not be flowing freely (a fact that's confirmed by one of the organizers, who tells us that we must go through one entire floor of the expo before even getting close to what passes for food) and the two debate skipping across to the hotel bar before the doors open.
"You don't want to miss out on the guide or the free magazine, though," I tell her. "They are a $30 value."
There's no time for a drink anyway. Before we know it, we are pushed upstairs and told to wait some more, this time to register for the raffle. The fair itself is obscured by thick velvet curtains, but every now and then one opens a little and we can see a wedding dress or a piece of fancy cutlery on display.
Feel the luxury.Let it ooze through your fingers and envelop your pores in its eleganza.
"What else do you know?" Crystal asks me as we wait.
"I know that the people who are here are desperate for business," I tell her, echoing the words of Clark Smith. "Most people don't actually sign up with the people at these events. They get ideas and then go with someone reputable."
"What else?" Crystal pushes, and I am delighted to share my knowledge with her. For an instant I am an authority on this world that I have never myself experienced, imparting tidbits of secret intelligence to the eager students at my feet.
"They don't want to talk to anyone who's not a bride," I tell her. "And you shouldn't give them your real email address." Crystal doesn't look too impressed, but I am pleased with myself. "Make sure to strategize," I tell her. "While one of you speaks to the vendor, the other one should be signing up for their giveaways." This is another fundamental rule that Clark Smith had told me about. While I won't be allowed to keep anything I win for ethical reasons, there's no reason that Crystal and Uma shouldn't leave without a free 15-minute style consultation or an engagement photo shoot valued at over $250.
There's one more step we need to take before we enter the hall of desperation: the raffle. Because we're a couple, Allen and I are only allowed to register once and are told that in order to win we must be present at the fashion show, The Luxury Wedding Fair's centerpiece event. "There's one at 1:30 and one at 3:30 with different fashions at each," the woman registering tells us. "Now did you want a bride sticker or a groom sticker?"
We take one of each and wander off towards the displays.
"We're not going to be here until 3:30, right?" Allen asks. "You told me we were only going to be here for an hour."
"Mmmmmm," I respond noncommittally (get it?) before noticing a chocolate display and making a beeline for it. Allen trudges along, resigned to the fact that he's been tricked again. He's probably less in the mood to marry me now more than ever.
The chocolate, unfortunately, is a lie. While I get a small bar of "premium dark," I also have to pay for it by pretending to be interested in a wedding venue that seats up to 300. At another booth I have to feign interest in a cruise ("perfect for honeymoons or receptions!") as I devour several Hershey's Kisses. And at yet another booth, I have to talk to a woman about a cave in which I can hold both my wedding and reception ("we do gay weddings all the time!") before I can drink half a plastic cup of white wine (which is pretty good).
I miss half the vendor booths — which are more like exhibits in a museum of unnatural history — in the first room because it's crowded and Allen is forcing me to the back where there are less people. It didn't seem like there were going to be too many people here, but suddenly the entire place is a cattle car. There's no room to breathe. With every vendor trying to grab our attention and the fact that some women are carrying tiny cactuses (favors from a flower cart), I'm having a hard time not having a panic attack. I lose Allen for a second and when I turn around to look for him, I am face-to-face with an exuberant bride who's letting her friends know exactly how she's going to make her reception different than "anyone else's ghetto-ass mess" while clapping with delight in between sentences.
"So listen," she says to her friend who's struggling to remain on her feet as people of all shapes and sizes squeeze by her to get a coveted 25 percent off at David's Bridal. "Listen, I'm going to make it really special. You know how people get weird about sitting with strangers? Well, I'm going to put little games on each table. On one there's going to be hangman, on another there's going to be Taboo. Michael's going to be at the Taboo table. He's real good at that game. Maybe UNO, too? It's gonna be real bomb!" She's excited.
Behind her, a woman is listening to a man named Moises sell her on a completely free Las Vegas trip that costs only $40 plus a visit to a timeshare in Tahoe. He'd tried to sell us on it, too, and while I almost gave in, Allen balked at the price tag, shaking Moises' hand and walking away with a polite jerk of his head.
"That guy was nice!" I'd told Allen. "He had a gay sister and said we reminded him of her!"
"He's probably an only child," Allen had shot back. "You don't know these people! They'd do anything for that $40." Then he wandered off, leaving me to search for him.
I find him near the exit to the first floor and he asks whether we can leave.
"But the fashion show!" I exclaim. He shows me a bruise on his hand.
"I can't go," he says. "I've been wounded." Allen had made the mistake of trying to go back for a plant for the other room (he's a sucker for succulents). He almost succeeded in grabbing one off the flower cart but his hand was slammed into a table by a particularly overzealous bride in the process. She hadn't apologized because she was too busy having fun. "She was wearing a sash, so if we find her we should accidentally kick her," he says. But we won't be kicking anyone today. Half the women here are wearing sashes and fervently pretending that this is a legitimate party.
"But there's cake on the second floor," I press, not ready to leave. "I bet that's the good floor. We can't miss that!"
"No," Allen says. "I'm going home!"
"Please," I beg. "I don't want to get fired."
"It would serve you right," Allen says, but agrees to spend ten minutes on the next floor.
We're there for an hour. But I'm right. The second floor is better.
While the first floor was teeming with the huddled masses yearning to be married in affordable style, the upper tier of the expo is all class and savoir-faire. There's a harpist who'll play Lady Gaga as long as you've got the sheet music, a videographer who will turn your wedding into a music video of your choice and a designer who will create a wedding gown to your design specifications. Ben & Jerry's is handing out giant scoops of ice cream to all those waiting in line and a dentist is offering free teeth-whitening for any bride who needs it. Caps and veneers are provided at a generous discount.
There's a trio of women selling false lashes (they agree neither Allen nor I need their help, but they also know that gay men have lots of girlfriends who need just a little assistance for fuller, more dramatic eyes). A minister who will make your wedding the most specialest special to ever special. A woman who's selling "It Works!" body wraps that have allowed her "to look and feel her best" and are "not at all a pyramid scheme." In fact, this lady loves the body wraps so much that she's quit her job to sell them and has lost sixteen pounds by using them, eating healthy and hitting the gym on a regular basis. But it's the wraps, she tells us, that really do it. They really do work, and if you love them as much as she does, she can also help you set up with your own wrap-selling business, which is really more of an everyday party. "I tell you," she says. "You find something you love to do and you'll never work a day in your life."
"How many people do you have working under you?" I ask her.
"About sixteen," she tells me. Sixteen employees for sixteen pounds, I guess.
"And have they been able to quit their jobs, too?"
"They love the results the wraps give them," she says. I maintain eye contact, waiting for her to say something more so that I can feel like I've really held her feet to the fire. But she doesn't even offer me a free sample, so Allen and I move on, stopping to listen to a DJ and passing a little person handing out champagne. We've been at the fair for almost an hour and a half now, and we're only ten minutes away from "a fashion show that will blow us away" followed by "gifts and prizes."
At a photographer's booth near the fashion show stage, we run into Crystal and Uma again. "Tell her to show you her naughty book," Crystal tells me before going off to get more champagne. I ask if either she or Uma have seen hide or hair of wedding cake, but neither has. They've only seen champagne. I begin to think that the wedding cake, like the chocolate, was all an elaborate ruse. I'm starving and all I want to do is go home, but we're crushed by the people around us and the fashion show is the only refuge for the weary.
We take our seats. The lights are lowered and the PA system begins to elicit the grainy sounds of 80s rock. As an officiant steps onto the stage and takes his place, the DJ announces that we're about to see a fashion show that's actually a ceremony. We will see grooms, brides, flower girls, ring bearers and bridesmaids in quick procession. We will see six couples get pronounced Mr. and Mrs. Luxury Wedding Fair 2015 at almost the same time, making me think that we're at a gathering of the Moonies, watching cult members wed. We will see at least two dresses with pockets (OH SHIT) and one plus-sized bridesmaid with attitude who will leer angrily at the crowd. And we will see, without pause for breath, the best that that Barbizon School of Modeling (where you can train to be a model or just look like one) across the street has to offer.
What we will also see is no less than three veils with their price tags still on them, a bride trip over her dress and some seriously bad posture. But most importantly, we will hear one shout of "what is that ugly shit?" from behind us. And most of us will agree.
How you gonna send a bride out there with a giant fucking tag hanging off her head?
There are only two moments in the show during which the audience goes wild. The first is when a bridesmaid put her hands in her dress and shows off the built-in pockets. The second is when a bride, the best walker in the show, puts her hands into her wedding dress and does the same. The crowd roars, throwing their hands up and screaming for mercy with near-hysterical excitement.
"A wedding dress with pockets? That's crazy!" Allen exclaims beside me. A woman in front of us, who's been beaming maniacally throughout the entire performance almost faints with pleasure. And grandmas all over the room cluck with disappointment that this is what it's come down to, wedding gowns with the ability to hide an iPhone.
The show complete, the DJ invites everyone in the audience to participate in a "Cha Cha Slide" contest (a woman who can drop it low wins, edging out the woman who brought a baby on stage for sympathy points). He hands out raffle prizes at a breakneck speed in order to hide the fact that so many of our wedding fair comrades have fallen.
"9065?" He calls. "9065? Once, twice? No 9065. What about 3872? 5820?"
The raffle takes longer than the fashion show, considering how many people have either died or left at this point. I don't win anything. The beaming woman wins an engagement photo shoot and the couple who were making out in line — "The Carolinas" — win a makeover from a company called Miracle Hair, which the DJ pronounces "Miracle Whore" over the awful sound system.
And then it's the end. I think about staying for the second show, but Allen is shooting daggers at me and nursing his bruised hand.
"Can I at least use the bathroom?" I ask as he pushes me towards the exit, but he says no, that I can use the bathroom at home, where it's safe. I try to debrief with him on the way back to the car, but all he can talk about is how tired he is and how I owe him a "Parisian Carnival" theme wedding now that he's had to go to this show.
"We're not having a clown-themed wedding," I tell him. "I'd rather not have a wedding at all than do that. I don't need to scare anyone with harlequins that cost more than my monthy salary."
"Then perhaps you'd rather marry someone else," he says as we walk out. "Someone who's got less vision and less class. Just like you."
"You weren't this mean before we went inside," I say. "What happened?"
"You made me sit through that fashion show and there wasn't any cake," he says. "Maybe that fair was just the thing I needed to realize that there need to be some changes around here." Annoyed, he begins to walk quickly ahead of me. I'm forced to run after him, my finger swollen from a too-tight ring and my bladder full of cheap, stomach-churning wedding fair wine.
Illustration by Tara Jacoby.