Images from the "Extreme Beauty In Vogue" photography exhibit in Milan (red carpet here) are up, and while some are simply stunning, others are a testament to the humiliation models often endure.
"Oh, what a beautiful instep you have! Let's put a tarantula on it."
"Foot," Hiro, April 1982.

"My, what lovely lips you have! Let's put a bee on them."
"Bee On Lips," Irving Penn, December 1995.

G/O Media may get a commission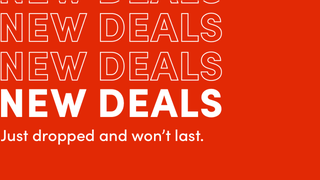 Up to 70% off
Wayfair - Cyber Week Deals
Sure, maybe it's just milk, but you get the sense that she is not splashing herself — she is forced to stay passive while being doused. Or is this a case of bukkake alert?
"Cult Creams," Irving Penn, June 1996
This one is a composite, but still creepy.
"Cleopatra's Eye," Irving Penn, August 1990.
Obviously, this shot was to be used in some kind of skin-preservation story. Don't want to be leathery! But honestly: Models are human. Can this woman breathe?
"Football Face," Irving Penn, November 2002.
Was there a chiropractor on the set?
"Skirting The Issue," Steven Klein, February 2001.
Ouch.
"Mascara Wars," Irving Penn, July 2001.


Vogue's site claims that these images "investigate the role of beauty in our culture." And some of them are truly beautiful: Irving Penn's "large nude woman seated", Richard Avedon's shot of Twiggy, and Annie Leibovitz's shot of Venus Williams. But it's interesting that the most beautiful photo is the noseless face from 1950. Before things got "edgy." No bugs or bukkake, just some pretty makeup and an interesting concept.






Extreme Beauty In Vogue [Vogue.com]