In May, the 19 editions of Vogue magazine pledged to abide by a new set of rules governing their hiring of models. To promote fairer labor standards in the modeling industry and a healthier image of beauty and fashion, Vogue announced it would no longer hire models under the age of 16. All 19 Vogue editors-in-chief posed together for a photo and heavily promoted the news on their Web sites and in their magazines, and Vogue got a lot of good press. The June issue was the date of the changeover to the new, underaged-model-free Vogue.
The magazine kept its word for precisely two months. Vogue China broke its word by casting a 15-year-old model named Ondria Hardin in an editorial spread in the August issue (above right). In September, we reported exclusively that a second Vogue — Vogue Japan — had shot the 14-year-old model Thairine Garcia for a spread destined for the December issue. (Garcia is seen above at left walking in the Anna Sui show this season in New York. The Council of Fashion Designers of America has a long-standing policy against hiring models under the age of 16 for runway work; Sui is a member and a recipient of the organization's lifetime achievement award.) Both Garcia and Hardin have been working internationally since the age of 13. It is not known if either is regularly accompanied by parents or guardians or what impact their work has had on their schooling.
Now, Condé Nast International — which publishes all of the international editions of Vogue — is very, very sorry. Jonathan Newhouse, the head of Condé Nast International who announced the six-point "Health Initiative" manifesto alongside the 19 editors, says:
"The Health Initiative banning underage models is very serious, and we will reinforce it. I apologize for the error that took place in China. We will do everything possible to prevent future errors."
G/O Media may get a commission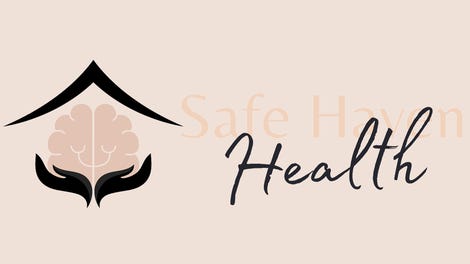 Addiction counseling
Safe Haven Health
Vogue China editor Angelica Cheung has also apologized.
Meanwhile, Vogue Japan claims that it cast Garcia "unwittingly" — which seems unlikely given that she is one of the best-known underaged models working today, with covers of V and Vogue Italia (shot before the age pledge was announced) under her belt, and also given that one of the promises in the age pledge was that Vogue would card models to verify age. Vogue Japan says it will not publish Garcia's photographs. That gesture unfortunately could be interpreted as a punishment to the child — Vogue would do better to punish the adults who hired her in violation of the company policy. [WWD]
---
The billion-dollar Calvin Klein underwear brand, which is owned by Warnaco Group, turns 30 this year. Here's to Marky Mark. [WWD]
---
Kim Kardashian released some promotional shots for the beauty line she and her sisters are lending their name to, Khroma. [Kim Kardashian]
---
And that's that: according to longtime Wall Street Journal fashion writer Christina Binkley, WSJ. editor Deborah Needleman has accepted the top job at the New York Times' luxury magazine, T. Needleman replaces Sally Singer, who left the magazine after failing to increase ad sales — something Needleman did handily at WSJ. Binkley further reports that WSJ. will next year increase its publishing frequency and become "a global digital glossy in a dazzling array of languages," in the words of Journal managing editor Robert Thomson. [@BinkleyOnStyle]
---
Here is Kate Moss and George Michael's full cover editorial from Vogue Paris. [DS]
---
Charlotte Casiraghi is on two covers of Self Service. [DS]
---
Nicola Formichetti says if you're in Paris and you want to come to the Mugler show just turn up "and we'll igure [sic] it out." [@NicolaFormichetti]
---
During their recent tour of Asia and the Pacific, Kate Middleton and Prince William wore the wrong clothes to a state dinner in the Solomon Islands. Although the royal couple had intended to wear clothing from the Solomons, they mistakenly donned outfits from the Cook Islands — a totally different set of islands nearly 3,000 miles away. The details of the state dinner had been meticulously planned, until the well-intentioned interventions of a local official named Kethie Sunders threw a spanner into the works:

The agreement between Clarence House and the Solomons' government was that William would be presented with two gorgeous shirts tailor-made locally, while his wife would wear a summer dress she had brought with her. The shirts were duly laid out in their hotel room. But at the last minute, an over-keen member of the welcoming committee, Kethie Sunders, nipped into the couple's room to leave a number of extra gifts. When William and Kate arrived, they found a handsome blue shirt and a brightly-coloured dress laid out on their beds and put them on, little knowing what offence they were about to cause.

A press release issued by Government House said: "We are incredibly frustrated that this situation has come about and see Kethie as entirely to blame. It was completely inappropriate for her to go to Their Royal Highnesses' room, which she filled with various things, causing confusion."

Emma Watson:

"I think the line between what being an actor is and what being a celebrity is has gotten so fuzzy that people don't even know what we do anymore. Models are actresses and actresses are models and actresses are designing sofas and it's crazy."

[Nylon]

New L'Oréal face Lea Michele has some advice for you: wear less makeup. "I try not to wear makeup in my daily life to give my skin a chance to breathe," she says. [WWD]

"Reports Say Child Labor Still an Issue" — especially in apparel, footwear, and textiles manufacturing, cotton production, and mining. [WWD]

Lily McMenamy, the 18-year-old daughter of model Kristen McMenamy and nightclub owner Hubert Boukobza, is rumored to be one of the new faces Hedi Slimane has booked for his first Yves Saint Laurent women's wear show. [Fashionista]

H&M says its profits rose year-on-year by only 1%, to $549 million, during the three months just ended. The company also says it is delaying the launch of e-commerce in the U.S., which had been planned for this fall, until the middle of next year. It plans to launch a higher priced brand called & Other Stories in the U.S. next spring. [Businessweek]

Pop'Africana, the African fashion magazine launched in 2010, has announced it will cease publishing. [Jezebel Inbox]

And now, a moment with Cara Delevigne, Karlie Kloss, and Jourdan Dunn. Upon leaving the Anthony Vaccarello show, the three models were singing the Powerpuff Girls theme song:

Cara: Powerpuff girls forevah!
Jourdan: Forevah evah!
TV reporter: It's incredible to see you all together — what brings you all here?
Karlie: Anthony is incredibly talented and I think that all of us enjoy working with him. You feel beautiful in his clothes.
Jourdan: And strong and sexy.
Karlie: He's the next generation, too. And we're the next generation.
Jourdan: We have to support each other.
Cara: He sees potential in the Powerpuff Girls.
Fashionista: Were you guys cold?
Karlie: A little cold yeah, there wasn't much layering to that collection.
Jourdan: My nipples were like, I was trying to warm them up.
Fashionista: But that looks good on the runway right?
Jourdan: Pointy nipples!? I guess it brings the clothes out a bit.
Cara: Oh yeah, I guess maybe.
Karlie: On that note I'm leaving.
Cara: Powerpuff out!