On Friday afternoon, an anonymous tipster alerted Jezebel to the presence of what appears to be a video of a rape at Florida A&M University posted to the Yik Yak-meets-Snapchat app Yeti: Campus Stories. The FAMU administration is attempting to pick up the pieces from here, but the video's posting raises some questions about anonymous and untraceable social networks like Yeti.
The video takes place in a room that appears to be unfurnished, save for a television. A man, wearing a black t-shirt and skull cap, faces away from the camera. He then rolls over what appears to be a passed out or incapacitated woman who is naked from the bottom down and seems to rape her. Meanwhile, a voice behind the camera says, "Get right."
Usually, Yeti posts are only available to people in the college community. However, since FAMU began trending, the video became available to anyone with the app.
Posts on Yeti don't carry a timestamp, so it isn't clear exactly when the footage was uploaded. However, judging by the fact that it was available Friday afternoon and that tweets discussing the post begin to appear around midnight Friday morning, it is reasonable to assume it was posted some time on Thursday evening.
G/O Media may get a commission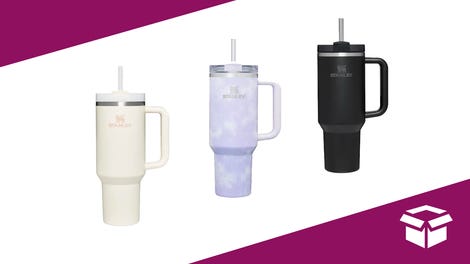 Up to 45% off
Stanley Cup Sale
"The FAMU police department IT person has researched several different ways to ascertain information from the video with negative results," wrote FAMU's director of public safety Terence Calloway in an email to Jezebel. "We have reached out to our students, hoping someone or anyone has some information about the video. I have also reached out to other law enforcement agencies asking for their assistance as well."
"We are doing everything we can to get information."
As far as we can tell, this situation is a first for Yeti, which found its success as college students migrated away from Snapchat, which was known to delete posts containing illicit content. Yeti offered an ephemeral sharing platform free of censorship.

Yeti, which requires users to be at least 17 years old, warns it contains "Frequent/Intense Mature/Suggestive Themes" and "Infrequent/Mild Realistic Violence."
The app's Terms of Service expressly forbid the posting of "nude, partially nude, or sexually suggestive photos," but they say nothing about whether or not it is acceptable to post a video of someone committing a crime.
The Terms clarify: "While Yeti Campus Stories prohibits such conduct and content on its site, you understand and agree that Yeti Campus Stories cannot be responsible for the Content posted on its service and you nonetheless may be exposed to such materials and that you use the Yeti Campus Stories service at your own risk."
Since the posting, there have been more than 50 responses on the app itself. One reads: "Raping ppl.. CALL TPD [Tallahassee Police Department] RIGHT FUCKING NOW!" Another says, "Bruh wow we just witnessed rape. Them guys really disgust me & have the audacity to post this shit on yetti for us all to watch. Someone Find him and whoop THEY ass G."
Snapchat has dealt with similar issues a number of times, with users posting pictures with dead bodies and otherwise admitting to crimes using the ephemeral technology. Likely because of that, the app outlines its relationship with police in a "Law Enforcement Guide" posted to its website.
According to that guide, Snapchat's ability to give out user information is determined by the Electronic Communications Privacy Act. The ECPA requires that the app disclose details about a given user (including the user's identity, login information, and account content) in response to "certain types of legal process, including subpoenas, court orders, and search warrants."
"Whether a particular provider is covered by ECPA depends on the information sought and how the provider obtained it," wrote a Department of Justice spokesperson in an email to Jezebel. "ECPA restricts voluntary disclosure and creates a mechanism for how law enforcement may compel information. In general, a provider would not have an obligation to turn over information to law enforcement unless it was served with a proper order or other compulsory process for information that it maintained in its possession."

So, in theory, Yeti should be beholden to the same laws as Snapchat, even though Yetis are sent anonymously. The app has not responded to repeated requests for comment.
On Monday morning, talk of the disturbing post was nonexistent in the FAMU network (which is still trending nationwide). If law enforcement fails to ultimately subpoena the tech company for the information of whoever posted it (although it is unclear what information Yeti retains about its posts or users), then the damning video will continue to exist, untouched, in the bowels of Yeti—a momentary horror quickly buried by other, more acceptable horrors.

Update: On Monday afternoon, a representative from Yeti wrote to Jezebel:
"When it was brought to our attention and we noticed somebody might be in danger of physical harm, we cooperated fully with local law enforcement officers to investigate what happened."
To reach the National Sexual Assault Telephone Hotline, call 800-656-HOPE (4673).
---
Contact the author at joanna@jezebel.com.
Images via Yeti.