Alleged two-time murderer Joran Van der Sloot has retracted his confession, according to a Dutch newspaper. But even though he now denies involvement in the death of Stephany Flores, pretty much everyone (including his mom) still thinks he did it.
Joran Van der Sloot has been accused of murdering 21-year-old business student Stephany Flores in his Lima hotel room following a night of gambling. Although Van der Sloot initially confessed to the murder - and even provided some extensive details - he is now telling the press that he was manipulated into signing statements that did not accurately reflect the events of May 30. "I was tricked," the paper quoted Van der Sloot as saying. "I'll explain later how it all happened."
He also claims that Peruvian police told him if he was willing to go along with the confession, he would be transferred to the Netherlands for prosecution. "I was very scared and confused during the interrogations and wanted to get away," he told reporters. "In my blind panic, I signed everything, but didn't even know what it said."
However, Van der Sloot's retraction may have come too late. Police say the evidence against him is overwhelming, and they have no doubt that Van der Sloot is responsible for Flores's death. Perhaps just as telling are the words of his own mother, who believes her son is "not a monster" but he "may have" murdered Flores. She explains that she spoke with Joran the day before he was captured in Chile. "I said, 'Joran, you're being searched internationally. A girl is dead. Where are you?' He sounded frightened. 'A girl dead?' Then he fell silent for a moment," she told the interviewer, before adding Joran's next words: "'It's not Stephany, is it? No, not Stephany!'"
Anita Van der Sloot told De Telegraaf that she believes her son is "sick in the head," and the only reason he was in Peru was to avoid hospitalization. She claims she booked a room for Joran in a psychiatric hospital, but he "did not want help." Van der Sloot's mother told reporters that her son's mental condition had deteriorated since his father died. She says Joran felt responsible for his heart attack because he had placed his father under so much stress. Anita Van der Sloot knew for years that something was wrong with Joran, but instead of getting him help, they decided to send him to Holland to study and to Thailand, where they bought him a coffee shop. "We made a grave mistake. He already needed psychiatric help back then," she said, referring to the time directly after Holloway's disappearance.
G/O Media may get a commission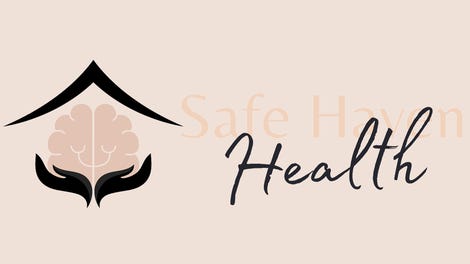 Addiction counseling
Safe Haven Health
Though she admits her son has serious issues, Anita Van der Sloot is still unwilling to believe that Joran murdered Natalee Holloway. "I believed Joran even through his many lies," she said about Holloway. "He left her on the beach. I still really believe that."

Report: Van Der Sloot Retracts Murder Confession [AP]
Van Der Sloot Retracts Confession [The Daily Beast]
Van Der Sloot Retracts Murder Confession [CBS News]
Mama Sloot Torn [NY Post]
Joran Van Der Sloot May Have Killed Stephany Flores, Says His Mom [NY Daily News]
Related: The Evidence Against Joran, Joran's Ex Gives Weird Televised Interview, Irony: Joran Fears For His Life In Peruvian Prison, Van Der Sloot Offers To Reveal Location Of Holloway's Remains, Before He Killed Her, Joran Shook Stephany's Hand