Utah health officials have been blocked from including questions about sexual orientation on a survey intended to get to the bottom of the rising surge of teen suicides in the state after several school districts threatened to pull out.

In 2016, the Utah Department of Health wanted to include questions regarding teens' sexual orientation in the Youth Risk Behavior Survey, performed in collaboration with the CDC, the Salt Lake Tribune reports. Including these questions in the survey could've provided some insight into why suicide is now the leading cause of death for children aged 11 to 17 in Utah. The inclusion of the questions was in response to the CDC's recommendation that Utah "improve surveillance for a variety of topics, including sexual orientation" in order to prevent what some health officials are reportedly calling an "epidemic."

Once the questions were slated for inclusion, some school districts voiced their concern.
Officials in the Davis and Cache County school districts threatened to not administer the survey at all, said [Michael] Friedrichs, who works in UDOH's Bureau of Health Promotion.

Without at least 60 percent student participation statewide, YRBS data for the state would be statistically invalid. Utah didn't meet the participation requirement in 2015, and Friedrichs said two districts opting out of the survey would lead the state down a similar path, so the question was removed.
Davis County officials said that they didn't feel it was "appropriate" to ask students about their sexual orientation in a survey setting; Cache County officials were reportedly unavailable for comment. The survey covers various other factors that could be considered health risks like violence and injury; alcohol, tobacco and drug use; unhealthy diets; and inadequate exercise. The question that caused Davis and Cache County officials didn't want to include on the survey asked "Which of the following best describes you?" followed by answers that included heterosexual, gay or lesbian, bisexual or unsure. The YRDS is conducted anonymously, with no link between the answers and the students, school districts or schools that provided them.
An op-ed in the Huffington Post published in July 2016 suggested that Utah's increase in teen suicides is related to the strong presence of the Mormon church and the alienation many LGBT youth feel when reconciling their sexuality with their religion. In a 2016 story from the Tribune says that officials were working hard to find a cause for the fact that the suicide rate in teens keeps climbing. The inclusion of this question on the survey seems like it would've been a good first step.
G/O Media may get a commission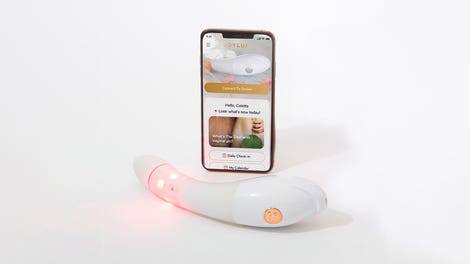 $50 Off
Joylux vFit Gold Device
"You can't learn anything from a death certificate about whether (LGB) kids have a higher rate of suicide in Utah,"Fredrichs, an epidemiologist and statistician for the Utah Department of Health said, speaking in favor of the survey. Collecting whatever data they could would make it possible to "generate some known facts."