The University of Toronto is under increased surveillance after an account called "Kill Feminists" threatened to gun down female students, professors, and feminists on a public Toronto blog. Many students argue, however, that the University's response is lacking.
On the evening of September 5, the user wrote a post on blogTO outlining the threat:
The feminists who act rude to you at the University of Toronto should be shot to death and the remaining survivors tied to a tree with their throats slit with a dull knife.

You have nothing to lose. Go into the nearest Sociology or Womens [sic] Studies classroom next week, and fire bullets into the Professor's head and spray bullets all over the room until all the feminists are dead.

Another post, published two minutes later read:
If a female student or professor acts lewd in the classroom and disrespects you at the University of Toronto. You can rent a machine gun at Jarvis.

Walk into the classroom and fire a bullet in the feminist professor's head and proceed to spray bullets all over the classroom until all the slutty women are killed. If you need any guns to kill any feminists at the University of Toronto next week, there is a gang at Jarvis who is renting guns for $40 a day.

G/O Media may get a commission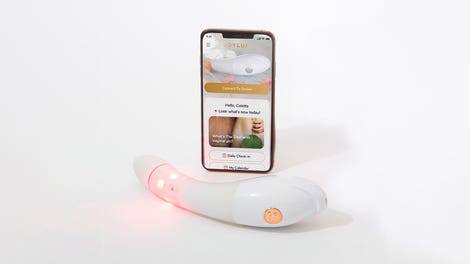 $50 Off
Joylux vFit Gold Device
The comments have been deleted.
In response, the university's Vice-President and Provost Cheryl Regehr sent a school-wide safety alert email, in which she noted that the administration was working with the Toronto Police Service and Peel Regional Police Services "to support an investigation into anonymous threats made on a public blog against the University of Toronto."
"We have increased campus police presence on our three campuses, and we are monitoring the situation closely," the email continued. "We are following the advice and direction of Toronto Police Services with respect to their expert assessment of safety on campus. We will continue to monitor the concern with Toronto Police Services and provide updates to the community."
Regehr then encourages students to report suspicious activity to police or campus police.
Althea Blackburn-Evans, director of media relations for the university, told Jezebel that the administration has also consulted "experts in risk assessment, who have advised that the online threats indicate a low risk of violence," which she also noted is consistent with the advice from Toronto and Peel police.
"We did assist the Toronto police in an investigation," said a spokesperson from the Peel Regional Police in an interview with the Star. "Our portion of the investigation, what we have done, is closed until they need us again — if in fact they do."
In a statement posted Friday afternoon, the Toronto police confirmed that "no credible threat has been identified" but that the investigation will continue.
The university's campus police did not immediately respond to request for comment.
Some have questioned the administration's decision not to note the gendered nature of the threats, as well as its relatively relaxed tenor.
CUPE 3902, the union that represents academic contract workers, released a statement clarifying that the threat was made "specifically toward women and feminists," and reminded employees that they have "the legal right to refuse unsafe work."
In response to the threats, the union's women caucus will hold a demonstration against gendered violence on Monday, September 14. Another rally, organized by the university's students, has also been planned for the same day.
Leelan Farhan, a fourth year student who has taken numerous women's studies classes, noted that since the administration did not divulge the nature of the threat, students didn't learn about its anti-feminist bent until later.
"I get that they were trying to reduce panic and I understand what mass hysteria can be like but they could've done it in a more elegant way without being so broad and vague."
Meanwhile, men's rights posters have been cropping up in Toronto subway stations, including this one sent to Jezebel by a tipster:
In an email to Jezebel, Dr. Andrea Charise, a professor of health studies at the university called the threat "a distressing example of trolling misogyny online."

"As a Canadian female professor," she continued, "I can say that 1989's Polytechnique gun massacre continues to cast a long and chilling shadow."
Charise was referring to the 1989 Montreal Massacre, in which Marc Lépine, a 25-year-old self-proclaimed anti-feminist, opened fire in a classroom at the École Polytechnique, killing 14 women and injuring 14 others (ten of whom were women) before killing himself.
"We are deeply distressed, troubled, and saddened by threats aimed at faculty and students working in the fields of gender and feminist studies," wrote Scott Prudham, a professor at UT and president of the university's faculty association, UTFA.
"It is also important for all colleagues to take a moment to reflect on the broader significance of these threats to the academic mission of the University and to demonstrate solidarity with our feminist colleagues," the email continued. "This has the potential to create a chill on the exercise of free speech on campus and academic freedom in teaching and research. If that happens, we all lose."
Update: This article has been revised to note that CUPE 3902 represents academic contract workers, not university faculty.
---
Contact the author at joanna@jezebel.com.
Image via Wikimedia.