Not even Oprah Winfrey, who bathes in a tub of money every night, can afford to take on the high cost of Underground, the slave-era drama that fans have been campaigning to revive.

Despite high praise for the series (John Legend serves as an executive producer), WGN America decided to cancel it in May after two seasons. The network's parent company Tribune Media cited a strategy and resource shift as the reason for the cancellation. (They also chose not to renew the popular series Outlander.)

There were reportedly talks of Underground floating over to OWN, or Hulu, where the show has a streaming deal, or BET, which reportedly pulled out of a series pick-up. At a Queen Sugar event on Tuesday, Oprah explained that the show's production cost—$5 million an episode—was simply way too high for her network.
"I can't afford Underground. It costs twice as much to make [as Queen Sugar]," said Oprah. "As a matter of fact, my dear friend John Legend called me, but we'd already been talking about how we could make it work … it's like $5 million an episode — can't afford it. It's not cheap. And I think it's because it's a period piece." Oprah said Underground's popularity on social media didn't translate to necessary viewership. Yes, Oprah may be rich but OWN isn't exactly.
The expensive production dilemma should sound familiar. In May, Netflix cancelled Get Down and Sense8, and, last year, Bloodline, both of which were on the luxury end of production. According to Variety:
...The season-one budget for Luhrmann's "The Get Down" ballooned from $7.5 million per episode to roughly $12 million. The first seasons of "Sense8" and "Marco Polo" each cost a reported $9 million per episode. "Bloodline," which just had its final season released, cost a reported $7 million per episode.


A typical hour of scripted drama on broadcast costs $2.5 million-$3.5 million — on cable, $1.8 million-$2.5 million.
G/O Media may get a commission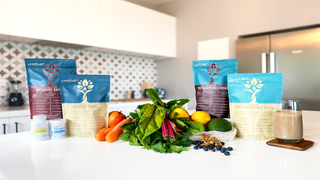 For his part, John Legend is doing his best to keep Underground alive.