Tyra Banks, entrepreneur, self-declared "fivehead" and human being as delightful as she is batshit, denied to Steve Harvey that she was recently romanced by the much-younger Drake as well as her America's Next Top Model co-star Robert Evans. In the process, she unleashed a crazed monologue that invokes Sarah Kane at her circa-4.48 Psychosis darkest:
"There's been a lot of rumors that I've been dating certain people. Young boys. Ain't true. I ain't a cougar... Really, I'm ready to have some babies. Yeah! I want babies. I've always wanted them, but, I've been saying 'I want babies in three years' since I was like, 27. At 38 years old, I think it's time. They're going to be parboiled and fried and scrambled up in there. Time to get them eggs workin'!"
"I never thought I would ever hear you say that," replies Harvey, proprietor of the Act Like A Lady, Think Like A Fetus Gestation Vessel franchise, and everyone claps. Gah. I mean, I'm sure Tyra's kids would be magic, but the crazy eyes on that woman—my God, the crazy eyes. Video at the link. [HuffPo]
---
Well! This goes a long way to solve the mystery of why Lindsay Lohan's down to talk to Barbara Walters all of a sudden: apparently she struck a deal with Liz & Dick producers to have a sit-down with Walters in exchange for them paying off her famously overdue $46,000 tab at the Chateau Marmont. Also explains why she's no longer banned from the A-list hotel. Why do people still think it's fun to do drugs there there? John Belushi fucking died there. It's like the hotel from The Shining. [Celebitchy]
---
G/O Media may get a commission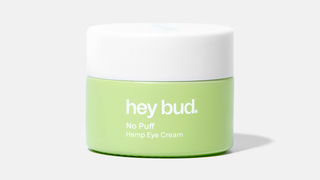 15% off
Hey Bud - No Puff Hemp Eye Cream
Matthew Fox, who was accused of drunkenly punching a woman in her private parts last year (and called out as being physically abusive to women on a regular basis by Lost co-star Dominic Monaghan), has spoken out to the contrary. Fox told Men's Fitness, "In the 46 years I've been breathing on this planet, I have never hit a woman before. Never have, never will. Out of all the negative shit, the only thing that's true is that I was arrested for a DUI." [NYDN]
---
Yes, folks, Beyoncé is your Superbowl halftime show performer. Back in 2004, Yoncy sang the national anthem for the Patriots versus Panthers game; although it has yet to be officially announced by the NFL, she dropped a duh-tastic clue on her Tumblr. If, like last year, the show is studded with guest stars, we can also expect Jay-Z. [LA Times]
---
"Courtney Stodden is 100 percent natural," confirms a plastic surgeon who was definitely not paid to say that and is definitely a plastic surgeon as opposed to some out-of-work former Groundlings performer she and Doug Hutchison found at Starbucks. [Celebuzz]
---
Bette Midler's going to be on Glee. She hopes to be cast as Lea Michele's grandmother. Why has it taken this long?
---