Tyra Banks' YA novel Modelland just débuted at number 2 on the New York Times' best-seller list, children's chapter books section. You can read an excerpt — this is the story with the protagonist named Tookie De La Creme, remember — here. [NewNowNext]
---
Miranda Kerr nabbed the cover of Australian Harper's Bazaar's November issue (cover line: "Here's To You, Mrs. Bloom"). Inside, she poses nude on a bed. [Yeeah]
---
G/O Media may get a commission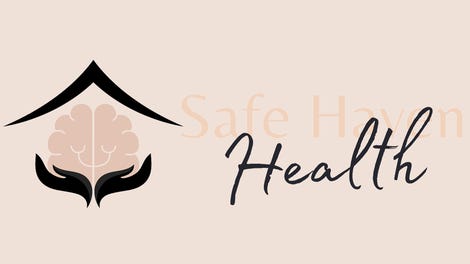 Addiction counseling
Safe Haven Health
Bam: Anderson Cooper put the $39,000 crocodile backpack by the Olsen twins on his "Ridiculist." In this segment, Cooper compares the cost of the bag to the average starting salary for an American teacher, and pretends not to know how to pronounce "Hermès." [CNN]
---
Christian Cota designed two styles of flat boots for Aldo. [CQ]
---
Here is a photo of Romy and Michele, reunited at last, wearing dresses made of Post-Its. [BuzzFeed]
---
Iris Apfel says she's selling certain items from her large collection of jewelry because "There comes a point when you need space. Plus, I could use a few ­shekels." [W]

Melissa McCarthy says of her upcoming fashion line "I just want people to wear it and feel good about themselves. I haven't thought about anyone else but me! It's just a lame way to get me clothes I want." [Us]

The dispute over next spring's show dates — Milan, traditionally the third of the big four fashion weeks, decided to unilaterally move up its start day to a random date that conflicts with both New York fashion week and London fashion week — is the subject of an open letter from Diane von Furstenberg, the president of the Council of Fashion Designers of America. She writes that the conflict is "a misunderstanding. I am convinced it will be resolved and that the agreement that was made 3 years ago at great cost and effort is valid and will be kept." [WWD]

Karl Lagerfeld says he picks his models carefully. "I really take the time to choose my models: I don't think one should ever be a model-guzzler. One must give the model a spirit." Of his photography, he says in addition to portraits, "I also do landscapes and still life — I prefer this expression to its rather odd French equivalent, nature morte." "Nature morte," the French term for still life, transliterates as "dead nature." [Vogue UK]

Today in horrifying statements: "The Kardashians could easily be a billion dollar business worldwide in the next two years," says the head of the Kardashians' "talent" agency. [WWD]

Kate Moss says her 9-year-old daughter Lila Grace can be a touch judgmental about her makeup choices. Especially given Lila's someone who favors green leopard nails herself. "I always take my make-up off, because otherwise my daughter will come in and say 'Mummy, tut-tut.' She doesn't like it," says Moss. "She likes the fresh-faced, natural mummy, when I've got my hair in a bun and no make-up on." [Vogue UK]

Models.com filmed a video asking questions of the models cast in Rodarte's spring show. Valerija Sestic, the 15-year-old whose agency lied to get her into shows, names Tom Hanks as her "favorite artist," and Jourdan Dunn loves to read on the toilet. Lindsey Wixson says she doesn't have time to read, but says one day she'd like to become a pilot. "Just to learn how to fly would be amazing, just in case the world ends and I need to know how to fly a plane." [Vimeo]

Model-slash-actor (and daughter of Amanda Harlech) Tallulah Harlech once approached Kevin Spacey at a party to ask for a role in his production of Richard III. "He told me, matter-of-factly, to go and see the casting director." [Telegraph]

Morgan Spurlock approached Abercrombie & Fitch about sponsoring his product-placement documentary, but they told him he was old, fat, and "had the moustache of a pornographer." [DigitalSpy]

Britain is banning "sexually suggestive" advertisements in the vicinity of schools. [Vogue UK]

And California just prohibited people under 18 from using tanning beds. [NYDN]

Rachel Zoe has dumped her manager of five years, who represented her in negotiations that brought about her various TV deals and her clothing line with QVC. Henceforth, Zoe will be managed by her husband, and William Morris Endeavor. [P6]

Stephen Webster is launching a collection of bridal jewelry. [WWD]

It's hard to imagine anything a normal, non-dunderheaded person would want to read on a Monday morning less than Robin Givhan on Steve Jobs' "style." Warning: heavy use of the phrase "uniform dressing" ahead. [TDB]

And now, a moment with Olivier Theyskens. He arranged an interview at a Paris McDonalds, because:

Like everyone, I had to eat something. I think it's OK to go once in a while. Sometimes it's cool. I wouldn't like to promote them or anything, but everyone can go rarely; but it's important not to go often.