As a part of an annual tradition, Tulane University's Kappa Alpha fraternity have pledges build a wall around their fraternity house. This year, they added some fun words that made it appear as though they were celebrating presidential candidate and noted racist Donald Trump.
After images of the "Trump" and "Make America Great Again" slogans began to circulate this Tuesday (according to students, the wall was erected last week but rearranged on Friday to erase all Trump references), students and New Orleans residents were quick to condemn KA's apparent show of solidarity with the orange man:
G/O Media may get a commission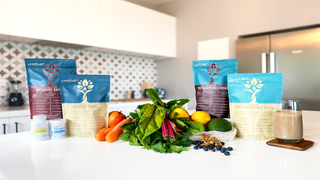 Adrian Garcia, a student and member of GENTE, a Latino organization at Tulane, first saw the photos on Snapchat. "I was really mad when I saw [the photos]," Adrian told me over the phone. "I knew coming to this school that there were going to be problems, and I usually don't let it affect me, but this was something that made me want to take action."
According to The Tab, members of the Tulane football team were seen taking down the sandbags on Tuesday afternoon as "Kappa Alpha members yelled at them"; a former student sent Jezebel a link to a YouTube video of the wall being torn down, but the video had been removed.
This would not be the first time the Kappa Alpha fraternity has publicly embraced symbols of xenophobia and racism. "Every black person on campus (and those who were attuned to racial insensitivity) knew to stay away from the KA's," Tracy Clayton wrote for BuzzFeed in 2015, of her time at Lexington, Kentucky's Transylvania University in the early aughts, adding that members of the frat had Confederate flags in their windows.
As my colleague Kate Dries reported last year, Confederate general Robert E. Lee is still considered the frat's "spiritual founder" on its website, which proudly features his "definition of a gentleman"; until very recently, the fraternity held an annual formal called "Old South" in which students dressed up in Antebellum costumes and likely longed for the good old days when everybody knew their place (in 2010, the fraternity banned fraternity members from wearing actual Confederate uniforms, along with other "trappings and symbols" that "might be misinterpreted").
An emailed statement to Jezebel from Tulane's KA chapter on the "Make America Great Again" wall argues that the words on the wall were intended to mock Trump, not celebrate him:
"Our chapter takes KA's values of gentlemanly conduct very seriously. This respect extends to every student of Tulane and every member of the broader community. The comment was written on a makeshift wall on our private property, normally used for a game of capture the flag, to mock the ideologies of a political candidate. This had a unintended negative effect and as such it has been dismantled."
Mike Strecker, executive director of public relations at Tulane, said the following over email after we reached out to the chapter's president for comment:
Every spring the Kappa Alpha (KA) fraternity erects a wall around its chapter house, which is on private property. The leadership of KA's local chapter says that adding Donald Trump's name and slogan to this year's wall was done in order to satirize the candidate's campaign promise, not to show support for him. The wall has since been dismantled.
---
Screengrabs via Snapchat, Facebook