On Monday, Donald Trump, halfway digested circus peanut and our new president, signed an executive order reinstating the Global Gag Rule in one of his first acts in the country's highest office. The order bans non-governmental organizations that perform abortion services or even provide information about abortion (hence the "gag"), from receiving foreign aid or federal funding. The executive order comes a day after the 44th anniversary of the Roe v. Wade Supreme Court decision that legalized abortion in the country.
Although the 1977 Hyde Amendment already prohibits the use of federal funds for abortions, President Ronald Reagan chose to increase those restrictions in 1984, with the introduction of this policy, also known as the Mexico City Policy, which allows for exceptions in the cases of rape, incest, and if the mother's life is threatened. Since then, presidents have played a kind of partisan hockey with it: Bill Clinton repealed it; George W. Bush replaced it; in 2009, Barack Obama repealed it again.
Practically, it is brutal for women's health: the rule forces NGOs to choose between accepting federal funds for family planning, but being forced to exclude any mentions of abortion in their care, or find alternative sources of funding.
G/O Media may get a commission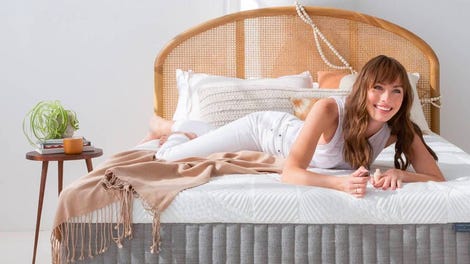 Sleep Sale
Sleep Sale - Brentwood Home
Trump's administration has made it repeatedly clear that reproductive rights will be on the chopping block; he notably once said that women who have abortions should receive "some sort of punishment"—a statement he later rethought (or had someone rethink for him). In December, the New York Times reported, his transition team requested the State Department provide information about programs and jobs concerned with promoting gender equality. He is also poised to sign legislation that would defund Planned Parenthood, an endeavor that his VP Mike Pence has shown a special, obsessive interest in.
"The Trump Administration and Republican leadership have made no secret of their dangerous obsession with rolling back reproductive rights," said Sen. Jeanne Shaheen, the only woman on the Senate Foreign Relations Committee. "President Trump's reinstatement of the Global Gag Rule ignores decades of research, instead favoring ideological politics over women and families. We know that when family planning services and contraceptives are easily accessible, there are fewer unplanned pregnancies, maternal deaths, and abortions. And when women have control over their reproductive health, it improves the long-term health of mothers and children and creates a lasting economic benefit."
"I will continue to stand up to President Trump and Republican leadership in Congress who are intent on rolling back women's access to reproductive healthcare, and will introduce bipartisan legislation to repeal the Global Gag Rule for good.​​​"
Trump also signed orders withdrawing from the negotiating process of the Trans-Pacific Partnership, and ordering a federal hiring freeze.