What if I have lost my ability to be surprised??? What then???
Here's all the shit we couldn't cover today:
Trump reportedly asked acting FBI Director Andrew McCabe who he voted for in the 2016 election, and asked about his wife, Jill McCabe's run for Virginia State Senate and the timing does not! look! great! [Washington Post]

Pollster Page Gardner, president of the Women's Voices Women Vote Action Fund, says Democrats will lose unless they motivate the "Rising American Electorate" to vote this fall—something they're currently failing to do. No shit! [Washington Post]
NYC Mayor Bill de Blasio and New Orleans Mayor Mitch Landrieu skipped a Wednesday meeting between Trump and mayors in protest after the Justice Department sent letters to 23 jurisdictions requesting documents to show whether they are protecting undocumented immigrants, as part of the administration's grotesque crackdown on sanctuary cities. Guess what: Trump is nawt happy! [CBS News, The Hill]
Here's a nice little exploration into how much Ivanka's book flopped. [Melville House]
Here are some tweets the president was allowed to publish:
G/O Media may get a commission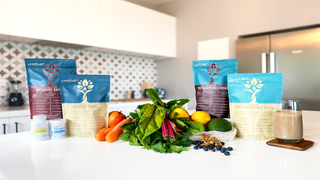 This has been Barf Bag.