There were lots of revelations in last night's episode: Big Foot might exist? The Vampire King of Mississippi uses werewolves to do his bidding? Eric was a Nazi?
You've gotta love Jason Stackhouse's hopeful tone when he asks Sookie if Santa Claus might be real. Poor kid. But the best part about this scene was Anna Paquin's impression of Stephen Moyer as Bill Compton saying "SOOKEH."
Additional highlights of the episode:
Tender moments between Pam and Jessica. (Question: Why do they show up in the bathroom mirrors? Did I miss something?) By the by, in an interview, Kristin Bauer says of her character: "Pam has incredibly dark moments this year that I wouldn't have expected – they're very personal. And that's what I found so fascinating and revealing. She has moments that I don't think fans will expect, but then you realize that's why she makes such a good lieutenant. You see other sides of her, other ... demons."
Sookie on the verge of tears and Eric saying, "Please don't do that. It makes me feel… disturbingly human."
"Family junk!" — Jason Stackhouse. Ryan Kwanten is just so good. Raise your hand if you would buy his book on sexual technique.
"Usually when I see things other people don't, it's because I ain't taken my medication." — Terry Bellefleur.
Lafayette's mom, Alfre Woodard!
"Sookie, hold up — you know how to use one of these?" "I ain't that blonde." "I've always liked you and I'd miss you if you got killed."
Lafayette expressing his commitment to helping Tara be well — and also his interest in his mother's nurse.
G/O Media may get a commission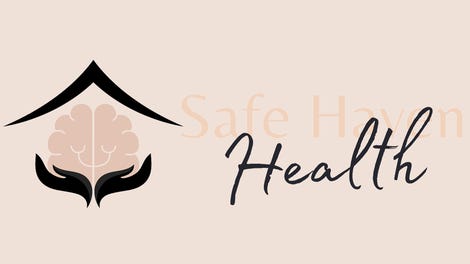 Addiction counseling
Safe Haven Health
The nurse, Jesus! Hi, Kevin Alejandro. I remember you on Ugly Betty and Drive. You're hot. Welcome to the show.
Sam's newly discovered brother: A pit bull, and possibly a jerk.
Jessica trying to rent a chainsaw and spraying a dead body with Lysol.
"Chilled, carbonated blood. It's cruelty-free, willingly donated. Not the citrus finish. This one ate only tangerines for weeks." Also: "Carlo, bring me that Thai boy."
Hot, hot, hot sexual tension between Sookie and Eric. So sexy I made an mp3 you can play over and over or use as a ringtone. Enjoy! (If the download limit is reached, email me.)
Warm blood bisque infused with rose petals.
"I'm a nurturer. I found a baby armadillo by the side of the road."
"I got me a drug dealer!"
"Apologize to the lady."
"Mr. Northman, will you please come in?"
Any other awesome moments last night? Let me know what I missed!
Kristin Bauer: Behind Every Good Vampire Is A Great Vampire! [PopWrap]
True Blood's Ryan Kwanten: How I Improved My Pal's "Sex Life" [Us Magazine]