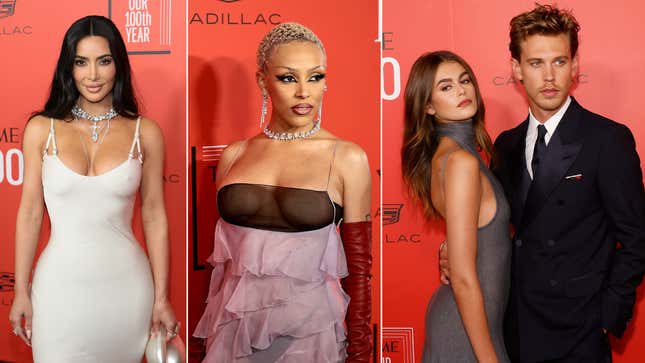 The annual Time 100 Gala took place on Wednesday evening, and I see my invite once again got lost in the mail. Bummer, yes, but from the looks of it, I don't think anything I own would've made the cut on the red carpet anyway, as my wardrobe is fairly lacking in mesh, glitter, opera gloves, and capes.

Who knows what this elite coterie of literary luminaries, human rights activists, supermodels, and internet shitposters had to talk about over the course of an evening. But however different they may be in terms of line of work, they certainly dressed on theme. Sans Doja Cat and Ali Wong stealing the show, the rest of the looks were fairly predictable: Nothing else quite hit as a slay, nor did anything reach catastrophically embarrassing levels of nay.
Still, these very wealthy and celebrated people always manage to find their moments—the odd clutch purses, surprise color palettes, sneak peeks of what we'll clearly all be wearing in the next couple weeks, etc. And the Time 100 carpet was no exception.

Until the Met Gala red carpet next week, then, I suppose!