Whether or not the accusations against Al Gore prove to be true, it's a good moment to remember that his accuser came from a profession that is 85 percent female — one that has struggled for respect, rights, and boundaries.
In discussing how The National Enquirer got Gore's accuser to tip her hand without even paying her (she is now asking a million dollars to tell her story), The Washington Post"s Howard Kurtz refers to her as a "red-haired masseuse." No wonder Gore was so tempted by the vixen!
The distinction between massage therapists, who are licensed and trained for their bodywork, and masseuses (a term now synonymous with a front for sex work) is often muddled by people using the terms (including, at times, this site, but we'll do better from here on out) — as well as by customers. In The Daily Beast today, Nicole LaPorte interviews several massage therapists who say that just about every practitioner they know has been subject to unwelcome advances from clients, almost always men. (Though one woman described a couples massage where the woman clearly got off on watching her husband get his massage.)
Such is the reality in an industry that, even in 2010, is regarded by many-including the government-as a type of prostitution. Despite years of lobbying efforts, (not to mention research that show the physical and emotional benefits of deep tissue sessions,) massage businesses are still defined as "adult entertainment" in some parts of the country, a distinction that equates therapists with prostitutes.
The fact that this trade is dominated by women and the assumption that because you work on people's bodies, clients are entitled to make demands on your body beyond what has been clearly outlined is not a coincidence. By the way, lest it need to be repeated, sex workers also have the right to say no.
Image via Artem Efimov/Shutterstock
National Enquirer Says It Decided Not To Pay $1 Million For Gore Sex Story Interview [WP]
Al Gore's "Abuse" Masseuse Eyes $1 Million To Talk [NYP]
Men Who Prey On Their Massage Therapists [Daily Beast]
G/O Media may get a commission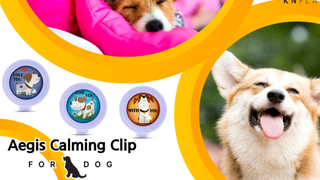 20% off
Aegis Calming Clip for Dogs
Earlier: Media Rushes To The Defense Of Nobel-Winning Sex Poodle