We're all for the benefit of the doubt, and no doubt about it, the new allegations against Al Gore are weird. But when you see blame-gaming reactions, is it any wonder why so many victims don't want to come forward?
Here is what we know: In October 2006, a massage was given to Al Gore. Late that year, police were made aware of the accusations by the woman's lawyer. However, the alleged victim refused to come forward herself, or to press charges, failed to show at three meetings with police, and later said, via attorney, that matters would be handled "civilly." "The case was exceptionally cleared—a standard procedure when the person involved declines to talk to police," according to the police report. Last year, the case was briefly reopened and she did go to the police, providing a detailed account of the incident in which Gore allegedly made inappropriate sexual advances. That report, in all its gory (yes, pun) detail, is now available. (Talking Points Memo does a great job detailing the report here).
According to the witness statement in the 73-page investigative report conducted by the Portland Police Bureau, the 54-year-old alleged victim reported for a $540 massage, which included 20 percent gratuity, at the Hotel Lucia. "It was apparent from the beginning he had been drinking." He hugged her and said she should call him Al. According to the witness statement, "The hug went on a bit too long and I was a bit taken aback by it. If it weren't Al Gore I would have seriously questioned the situation right there because a hug from an unknown male client before a session is a bit odd and unprofessional." He asked her to concentrate on the adductors, the muscle on the inner thigh.
"When I began doing the requested abdominal area he became vocal with muffled moans, etc. He began demanding that I go lower and massaging on the abdominal area. I was shocked. He further insisted and acted angry, becoming verbally sharp and loud. I went into much deeper shock as I realized it appeared he was demanding sexual favors.
When she resisted, he began "pleading for the release of his second chakra." She gave him a pressure point massage instead designed to calm him. As she packed up her table, "caressed my back, and buttocks and breasts....I squirmed to try and get out of his grasp, telling him to stop, don't, several times." She got away and called him a "crazy sex poodle" and attempted to distract him with some chocolates; he forced Grand Marnier into her mouth even though she said she didn't want it. He then allegedly pulled at her clothing, "herded" her into the bedroom (In obligatory embarrassing details, he "attempted to coerce her to come into his bedroom to listen to a song by Pink") and once there, threw himself on top of her. "Get off me you big lummox! I loudly yelled protested to him." He then grabbed her hand and sang along to Pink's "Dear Mr. President" in a "bizarre karaoke."
I told him I was sorry to disappoint him and he would just have to take matters into his own hands that night. He pleaded, grabbed me… tongue kissed me… rubbed my buttocks with his hand and fingers and rubbed himself against my crotch saying, 'You know you want to do it.'"
G/O Media may get a commission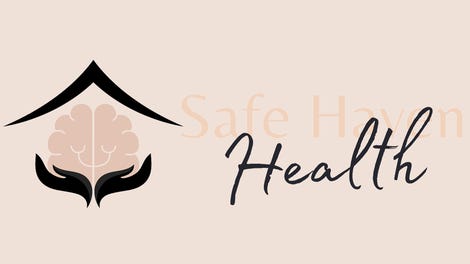 Addiction counseling
Safe Haven Health
Says Radar, "She also described why she didn't run out the room, claiming she was scared that if she did she would be shot or tased by the retired politician's security detail. However, when Detective Cheryl Daul, of Portland Police, questioned the masseuse further, she later admitted she saw no security in or near the hotel suite; a contradiction that she apparently did not grasp." She added in her report that she didn't immediately report the incident because she "deeply feared being made into a public spectacle and my work reputation being destroyed" and because there was no DNA evidence from a completed act of rape."
The Portland Police later found inconsistencies in her story and dropped the case "because detectives concluded there was insufficient evidence to support the allegations." (Although, in Radar's words, "The interview transcript revealed police appeared to trip her up when asking about payment.") A Portland paper, the Tribune, also decided against pursuing the case in 2007 - prior to her police statement. (Today, the Tribune reports that in 2007 and 2008 Gore's attorneys dismissed the charges as "completely false," citing the "integrity" of Al and Tipper's "37 year marriage.") Further aspersions have been cast on the alleged victim's credibility by the fact that she's apparently tried to sell her story for $1 million.
Salon's Steve Kornacki, in fact, was so struck by the latter facts that he wrote a post titled, "3 reasons to doubt the Al Gore sex assault story." While he concedes that "for all we know right now, there might be validity to her claims," he cites the police and Portland Tribune's dismissal of the case as an argument for skepticism. And, as he points out, "we have seen plenty of cases of baseless (if vivid) sexual allegations against celebrities before." Or, there's the Kurt Andersen argument: "You professionally rub naked flesh & call the *cops* about an untoward request?" This is, of course, the appropriate reaction: out of hand dismissal, besmirching of accuser's character and a scramble for reasons to not believe that a man whose environmental policy you admire is capable of such actions. (And speaking of hunches: this account is really consistent with the behavior of grabby drunk men we've encountered, just saying, especially the "he just giggled and acted like I was only teasing him" part.) It's equally premature to go ahead and deem this woman another Girl 27 - but the arguments against her credibility are uncomfortably reminiscent of that case. In her police report, the alleged victim said, "I was in a room with someone who was Teflon coated in terms of his credibility and celebrity status." How right she was.
3 Reasons To Doubt The Al Gore Sex Assault Story [Salon]
Gore 'Begged For Release Of His Chakra': Masseuse [Newser]
OFFICIAL POLICE DOCUMENTS: Woman Accusing Al Gore Of Sex Attack Tells Her Story [Radar]
Woman Claims Al Gore Sexually Abused Her [NY Post]
Gore Was Accused Of Sexual Advances [NY Times]
The Gore Allegations: What You Need To Know [TPM]
Al Gore Sex Charges Investigated Before [Portland Tribune]