A new report by the Feminist Majority Foundation has found that the number of threats against abortion providers has roughly doubled since 2010. While incidents of severe violence have slightly decreased, doctors at abortion clinics nationwide reported more intimidation in 2014 — flyers with their personal information on them and the word KILLER, for example — and far more stalking.
The report, which you can read here and which we saw via RH Reality Check, was conducted by surveying some 242 abortion providers nationwide. It found that around 19.7 percent of clinics said they'd experienced "severe" violence in the past year, which the FMF classifies as "blockades, invasions, arson, bombings, chemical attacks, stalking, physical violence, gunfire, bomb threats, death threats, and arson threats." That's down from the 23 percent of clinics who said they'd experienced that type of severe violence in 2010.
That's the good news. The bad news, the FMF says, is that clinics are also experiencing "noticeably higher levels of threats and targeted intimidation of persons, including doctors and clinic staff, than in prior years." That means a marked increase in things like pamphlets about the abortion doctors, bearing words like KILLERS AMONG US or WANTED.
Those posters are always of particular concern, the FMF researchers write:
The steep increase in the targeted intimidation of doctors and staff is striking and of great concern, as these types of true threats have all too often in the past preceded the use of deadly violence. Beginning in the early 1990's, an undeniable pattern emerged between the use of WANTED posters and the murder of the doctors named on the posters. Drs. Gunn, Britton, Slepian, and Tiller were all murdered by anti-abortion extremists; all had been featured prior to their murder on WANTED posters with their home and clinic addresses and in some cases, their photographs.
G/O Media may get a commission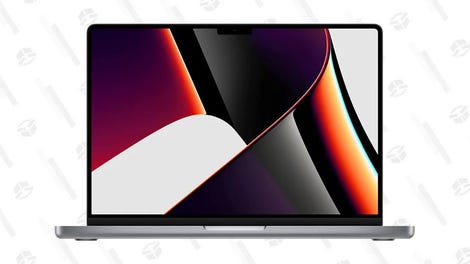 Save $300
2021 14" 1TB MacBook Pro
The number of doctors who report being stalked has also risen slightly, 6.4% in 2010 to 8.7% last year.
Unsurprisingly, the study also draws a link between how responsive local law enforcement is to threats against clinics and the severity of the threats they receive. The FMF researchers write, "Clinics that rated their experience with local law enforcement as "poor" or "fair" were significantly more likely to experience anti-abortion violence and harassment than those who rated local law enforcement "good" or "excellent," 59% and 45%, respectively." Many clinics also reported that in areas where there are legal buffer zones around clinics for safety, those buffer zones are "weakly enforced or not enforced at all" by police. (The other issue here is that this summer, the Supreme Court unanimously struck down a Massachusetts law establishing a 35-foot buffer zones around abortion clinics. That means that buffer zone laws — already poorly-enforced — will likely be legally challenged across the country, and eventually abolished altogether.)
There's also a possible link between proximity to a crisis pregnancy center and threats: 40 percent of clinics near a CPC reported what the FMF calls " significantly higher rates of violence and harassment," versus 19.7 percent of clinics who aren't near one.
It's worth noting that on this day in 1998, Eric Robert Rudolph bombed a Birmingham, Alabama abortion clinic, killing police officer Robert Sanderson, who worked there as a security guard, and blinding nurse Emily Lyons. He wasn't caught until 2003; from a federal Supermax facility, he continues to rail against abortion and the "babykillers" who perpetrate it. It's hard not to wonder, reading about wanted posters and stalking and threats, where and when the next Rudolph will appear.
Anti-abortion protester Alan Hoyle demonstrates outside the Supreme Court during oral arguments in the Supreme Court buffer zone case. Photo via AP