In early February, a controversial decision to sew the underwear of American Girl dolls in the Truly Me doll series onto their cloth bodies was met with a fervent outcry. Now, the company has reversed their decision in order to please their customers, as companies should.
Through a statement on their Facebook page Monday, American Girl announced that doll lovers will be able to take their doll's underwear off and put them back on until the garments fall apart in their hands:
First, we will be reverting to the separate underwear design for all of our 18-inch dolls. Starting today, any dolls that are currently in production or any new dolls being developed will now come with removable underwear. Because there are dolls with permanent underwear already in the market, this will be a rolling change—meaning dolls that currently have the permanent underwear design will remain as is until the inventory is sold through.
And if you already bought a doll with permanent underwear like a sucker, American Girl is doing free body exchanges, one time only. So don't try to con them into giving you new bodies all year long, it ain't gonna happen.
G/O Media may get a commission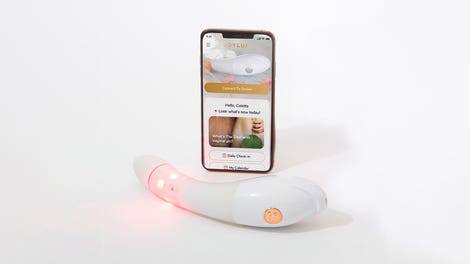 $50 Off
Joylux vFit Gold Device
Another concession the company has made is to change back to their "iconic boutique box" for 18-inch dolls. The current packaging had been deemed cheap by contentious buyers, which is relevant if you are a collector rather than just a child. (Unless you're a very fussy child who is old before their time.) Though American Girl appears to be sincere when they thank customers for their "candid and heartfelt opinions," the top comment they responded to on their Facebook post hints that there may have been some behind-the-scenes eye rolling over this whole rigamarole.
"What a relief," writes Christina DeMartin Barrett, "The thought of my daughter's plastic doll having to wear permanent underwear was keeping me up at night. This serious issue has gone unresolved for far too long."
American Girl responded to that with two smiley face emojis. In a previous statement, a representative from AG told Jezebel that the panty sewing decision was in part to continue "producing a quality product without the price of our dolls going up." We have reached out to them for comment on whether the reversal will increase costs and will update if we receive a response.