Welcome back to Midweek Madness, in which Margaret and I nibble hot, delicious gossip served up by In Touch, Star, Us, Ok! and Life & Style. This week: The Housewives are feuding; Sandy's adopting and Heidi and Spencer are faking.
Ok!
"Wedding & Baby For Kim!"
Even though we have seen paparazzi pix of Reggie Bush out shopping with his new girlfriend, this cover claims "All of Kim's dreams are finally coming true." Apparently Kris Jenner called Reggie and "in a moving plea," asked him to spend more time with Kim. Kim's nephew Mason makes her want to have a baby and Khloe's wedding makes her want to have a wedding. So dumb, and we're not buying it. Moving on: Angelina Jolie's birthday on Friday will be "low-key." Brad plans on getting her a massage. Shiloh's recent party had an international pirate theme — kids dressed in costumes as pirates from different countries for the "It's A Small World" vibe. Who got to be the Somali pirate? Next: Jennifer Aniston will be topless in a comedy flick called Horrible Bosses. Colin Farrell will also appear shirtless in the film, by the by. Next: One of the only interesting things in this mag is the mystery of Maureen McCormick's bathing suit. The caption claims that she is wearing the same suit she wore when she was on the Brady Bunch, but then, another caption claims the bikini is made by Shoshonna and available at Saks.com. WTF? (See image 7). Of note: Kim Kardashian is now Ok!'s contributing beauty editor. Not that she writes her own copy. And Bethenney Frankel has a column — and does seem to write her own copy! Lastly, here's what Jewel ate today: Breakfast was Greek yogurt blended with cottage cheese, berries and ginger. For lunch, she had grilled salmon sent from her family Alaska; snacks were almonds and string cheese, and for dinner she had a turkey burger with no bun and Brussels sprouts.
Grade: F (cold gravy)
G/O Media may get a commission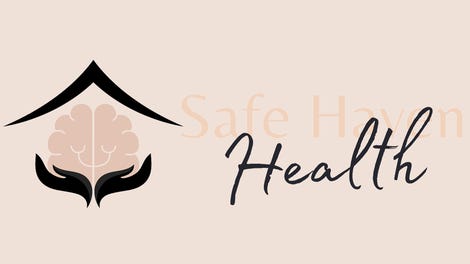 Addiction counseling
Safe Haven Health
Life & Style
"Kourtney & Scott SPLIT"
This story is a recap of footage "obtained by Life & Style" from the upcoming season of Kourtney & Khloe Take Miami. In other words: An ad! We suspect that E! made some kind of deal with this mag, since they cover E! celebs like Kendra and the Kardashians so heavily. Anyway, Scott Disick was seen smashing bottles, punching walls and throwing back drinks in this footage, and then Kourtney slams the door and hides in the bedroom. According to this dramatic transcript: "Once the broken glass is cleared, and the blood-spattered floor is mopped up — and Scott's been rushed to the hospital to repair his mangled hand — Kourtney breaks down." There's everything here but "Tune in at 9!" In a sidebar, Kris Jenner voices her fear that Kourtney will end up like her friend Nicole Brown Simpson. Classy! Moving on: Tom and Katie are "ready" for baby number 2, and have been for a while, if you believed this story the first four times you heard it. BREAKING: Suri Cruise has an iPad!!! (see image 8) Lastly: Lady Gaga is single again; she broke up with Matthew Williams.
Grade: F (cold french fries )
In Touch
"Baby No. 2 On The Way!"
So… Sandra Bullock doesn't actually have a baby on the way, but she's telling friends that she has plans to adopt again. Her adoption agency has already approved her, and she is just "waiting for the call." She's willing to consider babies from all ethnic backgrounds, according to a source, and has spoken to adoption agencies in Haiti and Nigeria. There are lots of contradictory elements to this tale, like "She wants to give Louis a baby sister" but "She would be happy with a boy or a girl." Next: Kevin McHale, aka Artie from Glee, used to be in a boy band! (see image 9) Jillian Michaels was bullied for being fat when she was a teenager and says: "I was the loser at my school. I had pictures of me with my horse in my locker, and kids would make whinnying and mooing sounds at me in the hallways. It tore me to pieces." Unsolicited Uterus Update: Khloe Kardashian is pregnant. Not shocking when you consider this quote from a source: "Khloe and Lamar don't use any birth control, and they're very sexual." We especially like the coverline "Telltale Bump," because it invokes a creepy Edgar Allan Poe story involving floorboards. Ryan Phillippe "can't stop partying," and inexplicably left a club with a roll of toilet paper (see image 10). By the way, notice on the cover, next to Kate Hudson, the copy reads, "How I Got These Abs"? On page 69, there's a little column featuring an interview with Ashley Conrad, Kate's trainer. Not a first-person confessional. Just so you know. Palate cleanser! Two words: "Poodle parade!" (see image 11). Lastly, everyone's favorite spread in which celebrity spawn are pitted against each other in some kind of made-up competition: "Which Cute Kid Wore It Better?" (see image 12)
Grade: D- (cold steak)
Star
"Drugs! Lies! Secret Lovers!"
The claims here are from Angelina: An Unauthorized Biography by Andrew Morton. Angelina told Brad he was the first married man she'd ever slept with, but she actually has a thing for married men, according to this story. Angie hooked up with Ethan Hawke while he was with Uma Thurman; she hooked up with Lenny Kravitz a bunch, and also did it with Ralph Fiennes. The mag dug up some old quotes about heroin and threw in some crazy accusations about how she keeps dried powders made from herbs and roots close to her body for protection and does "cutting and voodoo rituals." As far as Angelina take-downs go, this one was pretty lame. Although it does mention that Brad went out drinking with his buddies recently and that he is "at his happiest" when out he's "buzzed and talkin' up a storm." Moving on: The mag clams that Kendra got lipo — she hasn't been out in the last two weeks and pictures taken two weeks apart show a flatter belly. Jennifer Aniston will play a woman who gets killed off in the opening sequence of Scream 4 as a favor to Courteney Cox. Rob Lowe plays "an insane Oscar winner" on Californication, and it's clear that he's channeling Brad Pitt. K-Fed is fat again. Katherine Heigl and her husband are in the process of adopting two more children from South Korea — and Katherine wants o adopt siblings. Sean Penn and Robin Wright have been "secretly hooking up." She's embarrassed that she keeps going back, says a source, and she doesn't want people to know they're seeing each other. Evangeline Lilly is dating a production assistant from Lost, and Dominic Monaghan made sarcastic comments about the couple on set. Blind item! "Which hot Hollywood couple's L.A. mansion has a secret sex room? The walls are lined in leather, the ceiling is mirrored, and there's a trunk of toys that are definitely not for their brood of kids." Here's what we have to say about this: We sincerely hope that Brad and Angie have a secret sex room! Mommy and Daddy need to shut the door and have sexy times and if leather and mirrors and paddles help, so be it! Megan Fox bought a Chia Bunny on May 20, and "now she's got the bug." A source says: "She wants the frog, the pig and the crocodile next. She's putting one in every room!" Khloe Kardasian showed up to an E! party with an "obvious bump." The story about Teresa from RHONJ being bankrupt is illustrated with a photo in which she's wearing sparkly dress, diamond jewelry and standing in front of a huge gold mirror. Apparently Teresa and her husband filed for bankruptcy in October 2009. They're $8.5 million in debt. Her husband makes $3,250 a month as the owner of G&G Stucco and Stone. He gets an additional $10,000 a month "from his family." Teresa "only" makes $3,333 a month from RHONJ. She thinks it's the man's job to take care of money issues, though. Lastly, what the world needs now: A chart ranking actresses' skin tones on the highly scientific and official Sun Tan Scale — from Kirsten Dunst to Oompa Loompa. (see image 13)
Grade: D (cold scrambled eggs)
Us
"Bullying, Lies & Betrayal."
This cover story, which exists to get you psyched about the finale and aftershow for The Real Housewives Of New York City, is written as though the finale has already taken place. True, the mag hits stands later in the week in some parts of the country, but the copy mentions June 3 as though it has already passed. Freaky! According to the mag, Jill Zarin and Bethenny Frankel make up for the cameras on the finale, but it seems like they are still fighting! Apparently Jill is jealous of Betheny's new success, popularity and new reality show. If you're into RHONY, this is a pretty good article — the mag actually interviewed all the ladies. There's a sidebar about reality TV star salaries: Kate Gosselin made $100,00 per episode on Dancing With The Stars, each Jersey Shore cast member makes $10,000 an episode; Sarah Palin will make $250,000 an episode on her Discovery Channel series and Kristin Cavallari makes $90,00 per episode of The Hills. Sigh! Kate Hudson is dating Matthew Bellamy from Muse — though a friend claims they're just hanging out and it's very new. Jon Gosselin's new girlfriend hates kids but wants to be famous. Spencer Pratt and Heidi Montag's split is "totally fake," according to a source: "Heidi and Spencer are laughing over it." They have decided to "relaunch" Heidi as a "single girl brand." It' all part of Spencer's master plan! Jen Bunney says that on a new reality show starring Heidi and Jen, how Spencer handles the split and Heidi's new life will be a "big" part. Jen also says: "Fame is not going to support us for the rest of our lives. Ten years from now, we will be wrinkled and no one will know our name." Got that right! A story called "Secrets Of Glee" tells us that at Chris Colfer (aka Kurt)'s 20th birthday party last week, Mark Salling and Naya Rivera (Puck and Santana) were snuggling, while Lea Michele and her boyfriend "barely came up for air," they were making out so much. Then Harry Shum Jr and Dijon Talton had a freestyle dance-off. On the set, Puck and Santana are always sneaking off to make out! Backstage at rehearsals for the live show, Puck tried on thigh-high red latex boots from the Lady Gaga number — and Kurt showed him how to walk in heels! Lea Michelle is BFF with Dianna Agron in real life, and the main "clique" is Chris Colfer, Jenna Ushkowitz, and Heather Morris. Cute! Not so cute? Idina Menzel and Kristen Chenoweth hate each other! Their roles were written so that they never have to cross paths. Lastly, a mean story about Jessica Simpson: A two-page spread of "fashion faux pas" which shows all the ways she dresses wrong for her figure. Complete with arrows.
Grade: D+ (cold pizza)
From Ok!
From Life & Style
From In Touch
From In Touch
From In Touch
From In Touch
From Star