Welcome back to Midweek Madness, in which we "read" the celebrity weeklies so you don't "have" to. Thank Zeus Hilary Duff got married, or all we'd have to talk about would be Kardashian asses and Tom Cruise's SNEELS.
In Touch
"Sisters At War!"
Everything you "need" to know is in the short story on the cover: Kim's known for her slammin' body, but now Kourtney has lost her "baby weight" and blah blah blah. This hateful concoction of an "article" includes a sister to sister butt comparison (see image 7). And in a sidebar, we learn that Lamar really wants to have a baby with Khloe, but she's never been this skinny in her life, and she's afraid of losing her figure. Moving on: LeAnn Rimes is "desperate" to have a baby with Eddie Cibrian, because she thinks it will bring them so much closer. The cover blares, "Angelina's Sex Scandal," but inside the "scandal" is that Angie and Brad barely ever have sex anymore. They have six kids, so surprise, surprise. Next: So you know how Charlie Sheen got a plea deal — rehab at Promises counted as time served? An insider claims that Charlie manipulated the Promises rehab program. He would alternate, spending one night at Promises and one night at home. Charlie would go out and party with escorts, then sleep at Promises! "They Stopped Loving Their Curves" is a four-page story; for each female celebrity, the magazine prints an old quote in which they embraced their bodies, and new quote allegedly about how things are better now. Although, with Christina Hendricks, her figure in the "before" and "after" images looks the same, and her quote is not about losing weight (see image 8). By the way, Javier Bardem has "packed on" a lot of weight and "pigged out" when he and Penelope Cruz were in Hawaii, where she was filming Pirates Of The Caribbean. Tatum O'Neal has been spotted wearing Farrah Fawcett's heavy leather jacket and boots around town, even when it's hot. Lastly: Michaele Salahi says: "I'm not anorexic." And: "I'm a skinny girl, I always was." For breakfast she has hot chocolate, cereal and fruit; then she eats an early dinner of salad with grilled chicken. Oh, and there's this: "I would love to do a whole lot of Botox, and maybe get collagen, too. I also think it would be great to have boobs. I am a B cup, so I'd get a C. I'm all for anything you can do to make yourself look and feel better." She might be getting some stuff done in the next six months. You've been warned.
Grade: F (paparazzi at your deathbed)
G/O Media may get a commission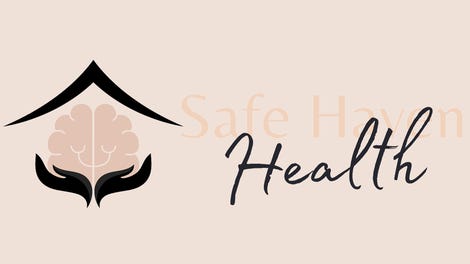 Addiction counseling
Safe Haven Health
Us
"Inside Their Struggle: Teen Mom."
Curious about what's up with Farrah, Maci, Amber and Catelynn? Wanna see adorable pictures of their kids? This is the mag for you. Farrah says: "I have a great relationship with my family now," which is notable because her mom was arrested for assaulting her in January. Farrah also says: "After I get my Associate's degree in November, I plan on moving to a bigger city, like Chicago, or San Jose, California, and opening up my own Italian or Asian fusion restaurant." A noble goal! A teenage single mom can totally move to a new city and open an Asian restaurant, right? As for Amber, she says: "Some people can handle the stress of working a 9 to 5 job and being a mother, but I'm not one of them." And: "I always wanted to be a cosmetologist, but now I'm leaning towards being a mixed martial arts fighter." By the way, Amber has lost 65 lbs! (see image 9). Maci is no longer with her asshole boyfriend Ryan; and Catelynn and Tyler are still together, but she says: "No wedding yet, not until finish college." Moving right along: Here is a picture of strict Catholic Mel Gibson and his son, who is wearing a shirt which reads, "Evolution" (see image 10). Jennifer Aniston filmed a striptease scene for Horrible Bosses and people were so interested in seeing her naked, they climbed on the roof of the building she was filming in. "Why Paris Hates Kim" can be summed up thusly: "It's 100% jealousy." Robert Pattinson was prepping for his flight to visit Kristen Stewart on the set of On The Road, and, a source says: "He was getting excited… His pals were like, don't get too excited, because the sex will be too quick." KStew and RPatz are "madly in love" and "it's like you hang up first, no, you hang up first level of baby talk," according to an insider. Finally, the guy who plays Jesus on True Blood says his wife doesn't mind when he kisses another man on the show: "She thinks it's sexy."
Grade: D- (paparazzi watching you work)

Life & Style
"Jesse Trashes Sandra."
Jesse James and Kat Von D had dinner earlier this week, and Kat stresses the two are "just friends." But the magazine attempts to spin this encounter into a smack in the face for Sandra Bullock. The copy reads: "He had the audacity to share an intimate meal and hold hands with trashy LA Ink star Kat Von D." Also, Jesse told a friend that he doesn't want to be alone anymore, and that he was alone with Sandra, because she was filming all the time. Hence the headline "Jesse Attacks Sandra." Anyways, the magazine gives us some advice to take away: "If you make the effort, love lasts." Next: Ellen Pompeo's baby Stella rocks sunglasses like what. (see image 11.) Jennifer Lopez is searching for a personal assistant, and her help wanted ad says that the assistant is required to be around 24/7 — and that means even when J.Lo is naked! Also: "You have to change diapers and cook if the butler is away." And: "You have to know when J. Lo has her snack time. She won't say she's hungry, you're just expected to have food waiting." Plus: "you can't have a personal life — no baggage, significant others or pets allowed. The job is 6 days a week, at least 12 hours a day, and you might not get your day off for weeks!" The good news? It pays $55,000 - $65,000. Ed Westwick and Jessica Szohr shacked up at the Hard Rock Hotel in Chicago during Lollapalooza, and drank everything in the mini-bar. Robert Pattinson and Krisen Stewart are renting a two-story lakeside guest house nestled in "the woods" in L.A. In Bachelorette news, Roberto and Ali are having problems already! He can't wait to just go back to his normal life, but Ali's not that interested in that — she "loves the attention." Only one of the 20 Bachelor/Bachelorette couples has survived! And since Ali loves the spotlight — she tried out for American Idol and The Real World before The Bachelorette happened — her relationship is DOOMED. Next, a shocking exposé about how Tom Cruise makes himself look taller. Hint: SNEELS. (see image 12). Finally, Bethenny has a "better body after baby." The cover says "How I lost 33 lbs," and inside, you learn that she did so BY GIVING BIRTH. She was 151 lbs. when she was 7 months pregnant, and now she's 118 lbs. It is a miracle.
Grade: D- (paparazzi on your date)

Star
"Bored With Brad."
There's a lot of stuff here, and none of it is interesting. Angelina "thrives on drama and control," and since she's so bored with Brad, "she will do anything to keep herself entertained." She mocks his performance in bed; she scolds his table manners, and says that the twins eat in a more civilized way; and she'll accuse him of sneaking off to meet Jen, even though she knows exactly where he was. Fun! Next, Glee's Lea Michele allegedly only weighs 100 lbs. and has "lost her sexy, feminine curves." In other news, Sara Rue has lost weight, so Star is telling her to "eat her words," since she used to say she was confident with her size. (see image 13). Michelle Williams and Ryan Gosling are still dating — she was in Toronto, and he came up to do a magazine piece on their movie, and when they went out to dinner, "they couldn't seem to get enough of each other." Blind item! "Which half of a Hollywood couple was acting nutso at a recent NYC party? He roamed around the room, collecting helium balloons, releasing them, and then gathering them up again. 'Strange,' says a source." We don't know and we don't care. Kevin McHale, aka Artie from Glee, is a numismatist — he collects coins, and spent $2,000 for a rare silver dollar. Is Prince William cheating on Kate Middleton with his ex-girlfriend Jessica Craig? He has spent hours texting and calling her, and the mag tries to make it a Diana/Camilla thing. Kendra says she will "100% have lipo" after her second baby, because "until [I do], I will never be satisfied looking in the mirror." Kenny Chesney was "caught cheating" with ESPN sportscaster Jenn Brown; they holed up in a resort in Mexico and he was seen touching her butt and stuff. But Kenny has a girlfriend named Amy Colley. Also, we thought he was gay. We'd like to point out that Jenn Brown used to host CMT's "I Want To Look Like A High School Cheerleader Again," a show we'd never heard of but think we might like. Jennifer Aniston and John Mayer have reunited — after months of late-night telephone calls and him "wooing her with gifts." They met up recently at the Four Seasons hotel in NYC — ordered room service and ate as John serenader her on his guitar. They had a lot of "deep talks," and he apologized for being a jerk and said he missed her. Also, she's been wearing the Rolex he gave her. Sigh. Finally: Michaele Salahi is "exposed" in an article that features an interview with her ex-assistant, who says Michaele's house "looks clean on the show, but was filthy three months ago," and it was "almost like a hoarder's house, with papers stacked everywhere." Dog hair and dead bugs were all over the floor, and old food would sit on the stove for weeks. Michaele constantly sprays herself with orange self-tanner, and it gets all over everything, especially her clothes. The assistant also says: "I never saw her take a single bite of food the whole time I worked for her. She would only sip hot chocolate."
Grade: D (paparazzi on your vacation)

Ok!
This momentous occasion, because Ok! — which has received an F grade from us more times than we can count — was our favorite magazine this week! The editors scored (paid for?) exclusive pictures and interview from Hilary Duff's super pretty wedding. Inside, you'll find ten pages of the bride, the groom, her flowergirl, all her bridesmaids, her sister, the reception, the rings, the cake —everything. We don't care much about Hil, and usually the celebrity weddings seem a little tacky, especially when given the tabloid treatment, but these shots were fun to look at — and she has good taste. The ceremony took place at a private 1920s estate in Santa Barbara, and Haylie Duff was the maid of honor. Hilary says: "I wore blue underwear, and borrowed all of the jewelry. And the something old was my great-grandmother's cameo, which I wore inside of my dress." She started her day with a chipped tooth, but her wedding planner snuck her off to the dentist, where it was fixed within the hour. Anyway, congrats! (see image 14). Next: Jamie Lynn Spears and Casey Aldridge are back on, and Britney was the one who convinced JLS to give the guy another chance, for the baby's sake. Finally: "What Ke$ha Ate Today" — not a lot. Breakfast was almonds and green tea. She had a snack of blue candy. Then lunch: "a bunch of vegetables dipped in barbecue sauce." And dinner was tofu. Total: 579 calories. But perhaps she omitted her booze consumption?
Grade: C+ (paparazzi at your wedding)
From In Touch
From In Touch
From Us
From Us
From Life & Style
From Life & Style
From Star
From Ok!