Randy Bryce, a US Army veteran, union ironworker, activist, and cancer survivor, is running as a Democrat against House Speaker and snake Paul Ryan in Wisconsin's 1st congressional district.
Bryce, who uses the handle @IronStache on Twitter, also released on Monday what is potentially the most moving political ad in recent memory, in which he juxtaposes Ryan's support for the Republicans' repeal of Obamacare (quoting him as saying, "Everybody doesn't get what they want,") with his mother's painful and expensive multiple sclerosis.
"There's no doubt in my mind that there are thousands of people like her who don't have what she has. This system is extremely flawed," he says in voiceover.
"I decided to run for office because not everybody's seated at the table and it's time to make a bigger table," he continues. "Let's trade places, Paul Ryan, you can come work the iron, and I'll go to DC."
Ryan has represented the 1st district since he was elected in 1998, and beat his last challenger, Democrat Ryan Solen, by 35 points in 2016, according to the Washington Post.
G/O Media may get a commission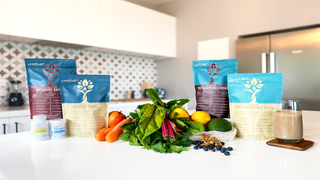 "The voters of Wisconsin have already rejected Randy Bryce multiple times," said the Republican Party of Wisconsin in a statement, referring to bids for state Assembly in 2012 and state Senate in 2014, both of which were unsuccessful. "Instead of fighting for hardworking Wisconsin families, Randy Bryce will say and do anything to get to Washington and defend his liberal special interest friends."
Two other candidates are challenging Ryan—Democrat David Yankovich, and Republican Paul Nehlen, who ran against Ryan last year. The primary is scheduled for August 2018.