Pepper Ellett, 25, alleges she was raped at Manhattan's Happy Ending Lounge late last month. Yet she feels that the police aren't taking her case seriously, nor is the bar, which immediately fired the employee in question—but didn't turn him into the police. A rep for that same bar, which has been in the news for another incident in which one of the owners was accused of assaulting a woman, later claimed that there was only a "10 percent" chance Ellett was actually raped.
Ellett's story became fodder for New York gossip blogs after she wrote a post on Facebook detailing how, after finally mustering the courage to report her rape to the police, she spent "10 straight hours without food between the hospital, SVU (Special Victims Unit) and in the care of policeman," who, for the most part assumed they were dealing with a "party girl" who had gotten too drunk, even though the rape kit's results were reportedly consistent with sexual assault. Ellett's name has been circulated throughout the media because of her own wish to raise awareness. Because of her willingness to be identified, it's her story that has become an object of speculation—as opposed to her alleged assaulter's, whose identity still has not been made public.
On August 5, a spokesperson for the bar said, "The CCTV tapes show clearly that the alleged victim was seen kissing at the bar with the employee and was seen entering the bathroom of her own free will. It shows a 90 percent chance it was consensual behavior."
Max Levai, one of Happy Ending's three owners, later retracted that initial statement, but linked the case to another in which he feels a woman is overreacting after allegedly being assaulted.
He said:
On a separate note, the statements released by an external communications representative to Page 6 of the New York Post yesterday were not approved or corroborated by the establishment; we have severed our relationship with that firm as a result. We want to make plain that, at this early stage in the investigation, the details of what happened on the night in question are not yet clear, and it is not our place to opine on the veracity of the complainant's allegations—that is for the police to determine.

However, we do know that certain third parties are attempting to use those very serious allegations as part of a broader scheme to extort money from the establishment and others in connection with an entirely separate dispute that does not involve either the complainant or the accused. Our attorneys are conducting their own inquiry into these matters, and will pursue all appropriate legal action.
G/O Media may get a commission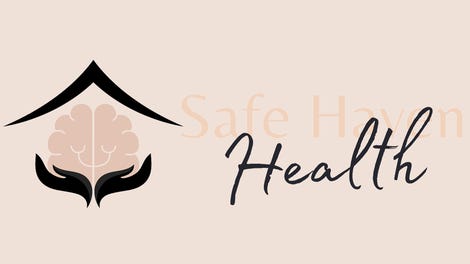 Addiction counseling
Safe Haven Health
According to Ellett, she and her friends Rachel and Desiree arrived at Happy Ending Lounge on the Lower East Side around 12:30 am the morning of July 29. The women had been slowly drinking for the past several hours after a night out that included an after-work dinner, and they had chosen the bar as a last stop on the way to Rachel's apartment.
Ellett says she had only half of her vodka soda before she began to feel seriously disoriented and confused about why she felt so drunk so quickly. Moments later, she says, a barback approached her and began talking before quickly leading her into one of the bar's single stall bathrooms. At that point, Desiree and Rachel went outside for a cigarette.
When they returned, they saw Ellett stumbling out of the bathroom, shaken up, "her clothes a mess… like someone else tried to put them back on," Desiree told Jezebel, and Ellett begged to leave. Shortly after, Ellett alleged to her friend that inside the bathroom the employee had forced her to fellate him before he pinned himself on top of her and began to rape her.
Ellett now believes she was drugged because of how little she can recall: "The only thing I do remember is crying on the sidewalk after," she said.
After comforting her friend, Desiree ran back inside to confront the employee, who was still standing outside the restrooms. "He was just looking at me and he's like, 'Oh, I couldn't help myself. She's so beautiful,'" Desiree said. "At that point, I just wanted to choke the guy." Instead, she found security.
At 4:43 am on Friday morning, Jezebel received an email from the address of Happy Ending owner Oliver Stumm, linking to a video entitled, "Cameras Don't Lie—Happy Ending's Response to Pepper Ellett On The Night Of Alleged Rape," which purported to depict images of the club's security footage from that evening. The footage—which was clearly clipped and edited from a longer video and marked up with captions—showed Ellett and her friends enter the club. In a bit of footage that's seemingly irrelevant to Ellett's accusations of rape, she and her friends are seen emerging from one of the club's single stall bathrooms, during which time the alleged assaulter is not present. The next portion depicted Ellett dancing with an employee, which the video labeled "the accused," and then walking in the direction of the bathroom. The video cut to a point after Ellett and the employee exited the bathroom, and then shows her standing on the street with a friend, which is consistent with her story.
Accompanying the video, which has since been made private, was the following statement:
The alleged rape victim Pepper Ellett went public on social and other media (Facebook, Gothamist, NYPost, The Observer) and gave a detailed account of the incident while the surveillance cameras show something completely different.

Gothamist: She claims she was "using the restroom at Happy Ending when a man she believes to be an employee at the bar allegedly followed her inside and raped her."

The footage reveals that Pepper after using the single stall bathroom together with her 2 friends embraces, dances and kisses the accused before following him into the bathroom.

NYPost: "I just remember going into the bathroom and running out screaming and crying..."

The footage reveals that Pepper exits the bathroom and continues to talk, embrace and be intimate with the accused. It further reveals that after she exits the establishment she hangs out on the sidewalk without asking for assistance or approaching the security guards.

Gothamist: Pepper states that she believes she was drugged.

The footage reveals that Pepper stays in contact with her 2 friends without any signs of distress or intoxication. We believe that if there was any irregular behavior from Pepper, her friends should have noticed and intervened.

So far the majority of the detailed account that she publicly gave seems inconsistent and untrue.

In all of her 5 public accounts Pepper goes into detail of how Happy Ending responded in negligence but barely mentions the accused or goes into any detail of their encounter before the incident. She hasn't even mentioned if she is pressing charges against the accused. We are not claiming that there was or was not a rape incident. It is not for us to judge. All we know are the events leading up to and after the alleged incident in the bathroom from the camera footage.

Pepper decides to take judgment into her own hands on social media and other media outlets condemning Happy Ending and the New York law enforcement agencies without allowing them to do their job.

We however take these accusations seriously, are cooperating with law enforcement and have contacted the Ellett family numerous times.

Happy Ending Team

After being public for almost a full day, the video was made private without comment, but Gothamist ripped it and it is available to watch here. At that time, both Oliver Stumm and Pepper Ellett stopped speaking to Jezebel and, at press time, neither had responded to requests for further comment about the video.

That night, once Ellett's friend Desiree says she located security to report Ellett's alleged rape, "The manager literally said nothing the whole time, he just looked at me. The two security guards told me there was one guy who was working there that night who fit the description and they would figure out everything."
It wasn't until the three women began to walk home that Desiree saw a number of missed texts from Ellett. "Des, please help me," one read. "I'm scared." "I'm trapped," said another.

"What does it say about our culture that it took one phone call to the office manager of Happy Ending, while the investigator handling my case was doing nothing, to learn that the bar was made aware of the assault the night it happened (only because of my friend) and after reviewing security footage and verifying that what they saw corroborated my story, the owner did not call the police but thought firing the guy was an adequate solution?" Ellett wrote.

This is not the only dark incident in Happy Ending's recent history. The converted Asian massage parlor, which has hosted celebrities like Johnny Depp, Jonah Hill, and Mary-Kate and Ashley Olsen, has been the unhappy recipient of much media attention since it reopened eight months ago under new owners Oliver Stumm, Max Levai and Teddy Perweiler, three art and restaurant scene socialites (Levai and Perweiler are in their mid-twenties).
Here's what we know about them:
Teddy Perweiler, who seems to have graduated from Hampden-Sydney in 2013, has been on New York's club scene since he was 15 or 16. In an interview with Bullett, he once outlined his goals for Happy Ending:
"I would rather have people intrigued by their uncertainty of what and where they just spent their evening, then to fall in love at first sight; that means our 'goal' is being met," he said.
Happy Ending soon developed a reputation as a "drug den" and, according to Page Six, the Olsens left a party that they had thrown at the location because Perweiler's partying made them uncomfortable.
In May, Perweiler allegedly physically assaulted his ex-girlfriend, designer Julia Fox, who is also an investor in the lounge.
According to Fox, Perweiler flew into a rage after seeing her talk to another man in the club, and dragged her across the room, attacked her in the kitchen, and snapped her cellphone in half.
"They never took me seriously. They said that I was crazy," Fox told Jezebel in an interview early last week, referring to the other owners. "They were kind of defending him and saying well, I'm crazy so I deserved it."
Perweiler was eventually charged with harassment, criminal mischief and misdemeanor assault, but since Perweiler had no prior criminal record, he was able to pay $600 and take an Adjournment in Contemplation of Dismissal (ACD)—in other words, if he stays out of trouble for one year, the charge will go away.
Both Perweiler and Fox were banned from the club. Fox also told Jezebel that a number of her friends for whom she had helped secure jobs at the club were told not to come back after the incident. (Late last week, Fox stopped talking to Jezebel, saying Max Levai's lawyers had issued her a cease & desist from discussing the case further.)
The club was later defaced with large chalk letters reading "WOMAN BEATER," on the sidewalk in front.
Image via a tipster.
Perweiler's Facebook page now says he works at Marlborough Gallery Chelsea, which is owned by Happy Ending co-owner and friend Max Levai.
Levai, also in his mid-twenties, comes from a powerful art family: his father is the French-born Pierre Levai who owns the Marlborough Gallery on 57th Street, and his great-uncle, Frank Lloyd, was a founder of Marlborough in London in 1946.

A New York Times profile paints Levai to be an eager burgeoning gallery owner, trying to live up to the expectations of his dad:
He goes to Knicks games with his father, hangs out with artists and hits the occasional club, too. Lately he's been cooking in his East Village apartment for school pals, many who live in Bushwick or Greenpoint, Brooklyn, or with parents. He also smokes. "But only recently in front of my father," he said while inhaling a Camel Light in front of his gallery on West 25th Street in the dusk. "I guess that means I'm really a grown-up now."
Max Levai's Marlborough Chelsea is a new, hipper outpost of the venerated institution. Of the fifteen artists listed on the gallery's website, not a single one is a woman.
In statements to The Observer, Levai denied that Perweiler is guilty of anything more than being an angry ex-boyfriend—he called it "an event symptomatic of a long-term romantic relationship gone sour"—and now accuses Fox of extorting him.
In the Observer's exceedingly positive article about him, Levai said:
"To resolve the issue of Ms. Fox's investment, we offered her full investment in the club back, but in return, she has demanded nearly double the amount and utilized harassment via text message, e-mail and social media, both towards the gallery and me personally."
In response to Levai's extortion claim, she offered Jezebel a screenshot of a text conversation between the two of them:
"What's the deal here?" Levai asked Fox in the text. "Are you going to continue this defamation of happy ending [sic] and my gallery until you get the right price?"
"It's not about the money max [sic]," she responded.
The third owner, Oliver Stumm, is a slightly older Swiss DJ and owner of a number of scene-y restaurants in the city, including Cafe Select and Rintintin. Page Six has reported that "he just yells and screams at the DJs."

Last Wednesday evening, Levai's attorney Derek Schoenmann told Jezebel, "Mr. Levai was not personally involved in the incidents at Happy Ending, and he has no direct knowledge of those events other than what has been reported publicly."
That same evening, Stumm provided a comment:
"We cannot comment on this until the NYPD has finished their investigation. NYPD has been very competent and diligent and takes this seriously as do we at Happy Ending. We will release a statement as soon as the NYPD has finished their investigation. We believe in the legal system and the authorities in charge and will wait their decision and final report. Social Media [sic] is not the judge here."
Stumm appears to be referring to either Ellett's initial Facebook post or several Yelp reviews of the restaurant, some of which were deleted, according to tipster who wished to remain anonymous.
Levai has since apologized for Stumm's remarks:
"The comments made by both my partner in Happy Ending and my former communications representative in recent days were unfortunate," he said in an email to Jezebel. "They are not reflective of how seriously I take this situation. I have reiterated to all involved, time and time again, to keep any speculation to themselves. I apologize for our communications failures. We will continue to do all we can to assist the authorities as their investigation reaches its conclusion."
When I visited the bar on August 5 around 9:00 pm. the venue was empty, save for one ultra-fancy family that mused, "It's usually so packed." Both bathroom stalls have pasted printed-out signs to the doors reading, "Only one person at a time permitted."

Ellett has not been contacted by the police since she filed her report. Last she heard, she tells Jezebel, the cops were filing her report as indecent exposure rather than rape. A spokesperson from the NYPD confirmed to Jezebel that "indecent exposure" was the only thing written on the police report, other than the note that Ellett had gone to the hospital (the NYPD does not disclose rape kit results to the press). There has not yet been an arrest made in conjunction with the case.
---
Contact the author at joanna.rothkopf@jezebel.com.
Screenshot via Happy Ending Lounge/Gothamist