After reading this story of Craigslist Missed Connection shitshow courtesy of The New York Times, it might be hard to ever jokingly mock those ads again.
In a piece for The New York Times' Style section, writer (and Working Girl feminism expert) Rosemary Counter admits that just like you, she once enjoyed hate-reading the terrible Missed Connections section of Craigslist. (And yes, everyone knows you sit up at 2 a.m., drunk on pinot noir, howling with laughter at how bad they are.) The Missed Connections section really is a refuge of the damned.
But one day, her friend Kate spotted an ad that made them sit up and take notice.
"You were at the Drake Hotel, slim with red hair in a black satin top," Counter remembers of the ad. "I didn't say hi because you were dancing with your friends. I've never done this before, but I thought hey, it's worth a shot." Both Counter and her friend realized the ad was about her. The ad fit her physical description perfectly and she had indeed been at the Drake "sipping mojitos." Whoa.
Counter was, admittedly, freaked out by the fact that she was now one of the objects of affection for the sad posters she routinely mocked with friends on her Saturday nights. But what the hell, she thought?
Despite how I had mocked those who posted on "missed connections," I needed no persuading to reply. "So this is random," I wrote, "but I think I might be the girl you saw."

He answered within the hour, shocked his post had found me — if I was, in fact, the woman he saw. After some witty banter, I sent him a photo.

"It's you!" he wrote. "I can't believe it's really you!"
Counter then details what seems to be a perfectly standard, if a bit over the top, first date with her smitten beau wining and dining her around town. He comes off as simultaneously romantic and a little smother-y but what the hell do I know. You crazy kids do romance however you want to do romance:
On our first date, he drove all the way downtown to pick me up for an early dinner. It was his pleasure, he explained, as he was dropping his brother off at the airport anyway.

"Family is the absolute most important thing to me," he said over a bottle of red wine in a candlelit cafe. "I know I'm not supposed to say this already, but I'm so ready to settle down. I just need the right girl."

We bundled up and walked to the movie theater for a late screening, stopping at a cash machine along the way.

"This is my treat," he said, something he would announce proudly and often in the days to come. When a young man passing by eyed us up and down, he wrapped his arm around my waist and said, "He's wondering what a girl like you is doing with someone like me."
G/O Media may get a commission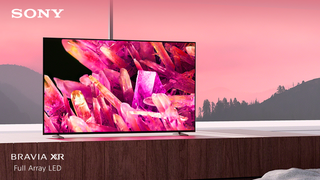 $400 off
Sony 55 Inch 4K Ultra HD TV X90K Series
He stopped and bought flowers for her from a street vendor, the obvious one true sign that someone genuinely cares about your soul. Counter admits she was "burned" by other shitty relationships in the past and didn't have a lot of high hopes for this one. But he called the next day! (ALERT THE MEDIA!) He took a day off work (!!!) to spend with her and even drove her to work.
"Nobody had ever picked me up or cared how I'd get home, so I happily accepted," Counter writes. Hey, maybe starting one off in such a gloriously unconventional if not downright bizarre way of meeting was the answer!
We were spending every free moment together. While other connections had felt forced, this was the twist of fate I had been waiting for. Although I was blissfully happy being spoiled and adored, my new life with my "missed connection" made me think how brutally fickle chance could be.

What if Kate hadn't clicked on his ad that night? What if he had been too shy to post it? What if fate hadn't intervened and we had never met at all? And what if the universe, as quickly as it had given him to me, snatched him back?
Before you say "UGH SHE SOUNDS INSUFFERABLE," Counter admits she was pretty fucking insufferable. Her friend who found the original ad wasn't feeling so hippy dippy about the whole thing, however. Kate noticed a whole bunch of things that didn't quite add up:
Why, for example, didn't I know more about his life, despite having spent a solid week together? Because he was such a good listener that I did most of the talking. Why had I never been to his house? Because he lives way uptown and I don't drive. Why the disproportionate number of presents? Because he's the most generous man I've ever met. Why were we going on three dates a day? Because I was finally getting the attention I deserved.
Was it that nonstop dreamy-eyed, the-universe-has-chosen-us-to-be-together bullshit that caused her friend who found the original ad to tell her she had a "bad feeling" about Mr. Right? Probably. Actually, I'm betting definitely. If you had a friend doing shit like this to you at some point you would start being convinced you had spotted him on some Most Wanted serial killer list or something. Anything to get the "BUT WHAT IF FATE" bullshit to stop.
So to appease her friend (and maybe rub it in her face when she proved her wrong? Friendship is weird) she decided to press the issue with her universally fated beloved one. And then OH SHIT THIS HAPPENED:
Normally the strong, silent type, he burst into tears. It was almost as if he had been waiting to confess, this moment a release he had been anticipating.

He was married, of course, and under a lot of pressure. He had one child already and another on the way. He didn't have a brother; it was his wife he dropped at the airport. She and their child had gone to visit family and would be back in a few days. And the clincher? Though he had heard good things about it, he had never been to the Drake Hotel.
Never. Even. Been. To the motherfucking Drake Hotel. What a gargantuan mind fuck. Then Mr. Asshole (formerly Right) tried to convince her that he was cheating on his wife with her because she was so goddamn special, you see.
"I chose you," he said, explaining to her that he had a thing for redheads (Oh good, never mind then about being a cheating asshole). "You were special." Everyone, please grab your eyeballs before they roll into the back of your head. (Coincidentally his infatuation and interest with her disappeared as soon as his wife got back in town. Of course.)

But he hadn't chosen me. He laid a trap for women with red hair and black tops (and maybe another trap for blondes with freckles), and I was the one who walked into it. Chance hadn't favored me; it had targeted me, tapping something in me that was dormant but susceptible to romantic delusion. After all, long before he placed his ad I had been loitering on Craigslist, mocking people who I thought were lonely and needy and nothing like me.
"But they were everything like me," Counter writes. "We were all hoping love wouldn't miss us. We were all eager to believe that love, for us, was meant to be."
So basically: New York Times writer meets date from HELL, realizes that fate is probably total bullshit and that maybe we shouldn't laugh at the "losers" who post online because we might have a little bit of loser in us. I can dig it. But you will get my Friday night Wine-and-Read-Through-of-Abilene-Missed-Connections-Ads when you pry it from my cold, dead hand.
Image via Shutterstock.