Jay Asher, the author of the 2007 novel Thirteen Reasons Why, was expelled from the Society of Children's Book Writers and Illustrators for reportedly violating their harassment code, Deadline reports.

Asher's ban actually occurred sometime last year, but is being made public now. In a statement to Buzzfeed News on Monday, SCBWI executive director Lin Oliver said that following their insvestiation, "terminating his membership was the proper course of action." In addition to Asher, illustrator David Diaz was also removed from the organization due to similar allegations.
According to Asher, the organization "threw him under the bus." He told Buzzfeed that his departure was at his own behest. "It's very scary when you know people are just not going to believe you once you open your mouth," he said. "I feel very conflicted about it just because of what's going on in the culture and who's supposed to be believed and who's not."
The organization in question is immensely helpful for the career of a young adult or children's book author, providing professional support, hosting events, and giving awards. Asher's expulsion from the group is the result of anonymous emails, though Oliver has not made clear how many emails were received or when he was removed.
News of Asher's removal from the organization broke in the comments section of an article from January, titled "Children's Publishing Reckons with Sexual Harassment in Its Ranks," published in School Library Journal. The comments are filled with numerous anonymous sexual harassment accusations against children's book authors, including Asher and Diaz.
G/O Media may get a commission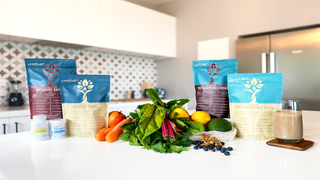 Asher was insistent that his removal from the organiztion had nothing to do with Oliver and was his decision entirely. "I love the organization, but they didn't decide to push me out. It was my decision, even though [Oliver] said the email contained nothing that their organization should have anything to do with," he told Buzzfeed.