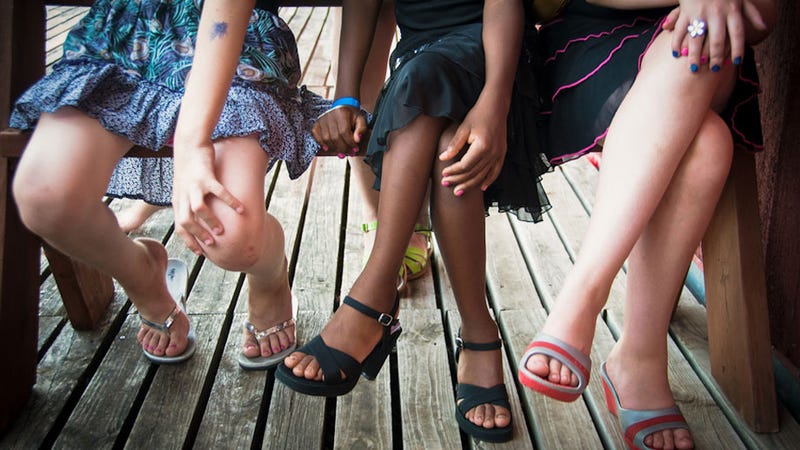 Photographer Lindsay Morris has been documenting a summer camp for gender nonconforming boys and their parents. The photos are striking, and the whole experience sounds life-changing and life-affirming for the boys and their parents.
The four-day camp exists so gender nonconforming boys "don't have to look over their shoulders, and they can let down their guard. Those are four days when none of that matters, and they are surrounded by family members who support them," Morris told Slate. She's putting together a put on the camp, which will be available in Summer 2014.
The weekend is spent encouraging the kids to be themselves, and that includes makeup lessons, wardrobe changes, and fashion shows. Uh, so in other words: The best camp.
[Slate]