Looks like Taylor Swift was up to her old dangerous tricks this holiday season and this time, the flaxen menace to society got her kicks by stalking fans, sending them packages and—in some cases—even following them to their own homes.
The singer's latest crime wave was first reported over Christmas when fans began receiving "gifts" from Swift at random and now she's released her own video (featuring text writer to disguise her handwriting, probably) to show the trail of destruction—and girls' screams—that she's left in her wake.
From the video:
After something that became known as Tay-lurking, whereupon every detail of a fan's likes, job, and whereabouts was studied intently...A single Santa emoji would appear on their socials.

From one Taylor Swift.
And then the nightmare before Swiftmas would begin. Pray ye be not marked!
---
G/O Media may get a commission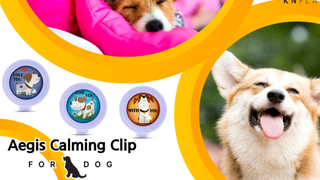 20% off
Aegis Calming Clip for Dogs
Kaley Cuoco is sorry for telling Redbook that she's not a feminist and now claims that she was misquoted. Via Twitter: "In my Redbook article, some people have taken offense to my comments regarding feminism. If any of you are in the 'biz' you are well aware of how words can be taken out of context....I'm completely blessed and grateful that strong women have paved the way for my success along with many others. I apologize if anyone was offended. Anyone that truly knows me, knows my heart and knows what I meant. ♥"
And now we can all sleep at night. [Gossip Cop]
---
In an interview with Harper's Bazaar UK, Gwyneth Paltrow expressed that she's not always sure if divorcing Chris Martin was the best idea, saying, "Of course, there are times when I think it would have been better if we had stayed married, which is always what your children want, but we have been able to solidify this friendship, so that we're really close...We've made a lot of mistakes, and we've had good days and bad days, but I have to say, I'm proud of us for working through so much stuff together, and not blaming and shaming."
The world's tabloids would now like to thank Gwyneth for the "I think it would have been better if we had stayed married" pull quote, which they will most assuredly turn into years of gossip fodder. [ Harper's Bazaar]
---
Photos via AP.