Now that #MeToo has made the perilous journey from hashtag to movement, here's the obvious next step: this year's Sports Illustrated swimsuit issue will loosely gesture at the movement by allowing the models to be "participants" as well as "objects."
Editor MJ Day told Vanity Fair that she and her team—all women—had been thinking about making a magazine that somewhat addressed the current cultural reckoning and this year's swimsuit issue is the result. The radical idea she had was to make the annual issue a place for "different standards of beauty [to be] celebrated."
It was her travels that made her realize that different people of different cultures have different standards of beauty:
"Everybody had a different person that they related to or thought was the most exciting," she said. "Those people were dark, light, big, small, tall, thin—it was not one type of person. I always carried that with me . . . Why are we only saying to ourselves that there's just one type of person that's worthy of being celebrated? It's bullshit, and we all know it, and we all live it, yet it's continued to be propagated in the media."
This, from a magazine that featured Ashley Graham as its first plus-size model in 2015, is rich, but we'll leave that for the moment. In an attempt to place agency back in the hands of the models — allowing them to be active participants in their objectification—Day orchestrated a nude photo shoot in concert with photographer Taylor Ballantyne, who presented the idea that "models would choose words to write on their bodies, in an attempt to give the models a voice in a silent medium."
Day was not present during the shoot, which featured models of "varying ages, body types, and levels of experience," having left the set tso the models could be themselves. "I was worried that if I were on set, they would start to model for me, and do what I wanted to see, rather than what they wanted to be represented as," she told Vanity Fair. Here is a behind-the-scenes video explaining that shoot a little bit more.
G/O Media may get a commission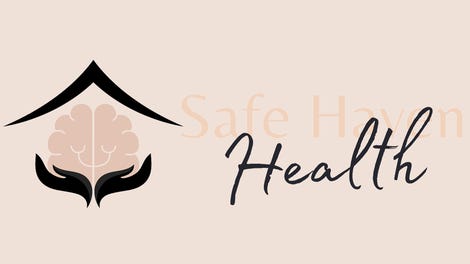 Addiction counseling
Safe Haven Health
Included in this spread, which is the issue's "tentpole," are conventionally atrractive people like Paulina Porizkova, plus size model Robyn Lawley, and Sailor Brinkley Cook, Christie Brinkley's daughter. Emblazoned with words like TRUTH, HUMAN, MOTHER, and ARTIST, these women posed for a shoot that is likely extremely transgressive for Sports Illustrated but less so for the rest of the world. To Day's credit, she seems to acknowledge this fact—that despite any guestures towards an actual shift in the way they've done things for years and years, the swimsuit issue will still be a boob-laden, bikini-strewn extravaganza. "The ideal is to create something artful, to create a beautiful image that both the subject and the team is proud of and collaborates on together," she told Vanity Fair.
What, you may be wondering, is the connection between #MeToo and the Sports Illustrated swimsuit issue? Day's explanation is this: "It's about allowing women to exist in the world without being harassed or judged regardless of how they like to present themselves," she said to the magazine. In her estimation, the "Harvard graduates" and "billion-dollar moguls" that make up the ranks of former Swimsuit Issue models have succeeded because they wore bikinis in the pages of a national publication. That isn't the point of #MeToo, but it is savvy marketing—adopting the catchphrases of the latest wave of resistance and using them to fit the needs of an institution that moves copies based solely on what some may say is a celebratory look at the female form.
Like empowerment feminism before it, it's only a matter of time before the #MeToo movement is packaged for consumption, slapped on tote bags and enamel pins and sold for profit.