On Monday, invalid human Laura Ingraham indicated that she believed the White House's current security issues are due to the fact that Secret Service Director Julia Pierson was hired for being a woman and not for being a qualified human. But Pierson's gender identity is prompting even sometimes more levelheaded people to consider the same line of thought. Unfortunately, everyone involved is ignoring the deep-seated issues in the Secret Service that existed long before Pierson's leadership of it.
During Morning Joe Tuesday morning, guest Donny Deutsch said that because every time President Obama is in New York he has "80,000 secret service men," the Secret Service's issue isn't one of manpower but of competency.
As Mediaite points out, Deutsch went on to oh-so-subtly suggest, as others have before him, that Pierson could have been hired because she was a woman and not because she was the best person for the job and was a woman.
Joe, I want to bring up a point that Mika delicately touched on, I'll touch on a little less delicately: Obviously as we move forward as a society, as we promote women into positions of authority – Mika you spent a lot of time talking about that, as well you should – We need to be careful, though, that we are never ever throwing the baby out with the bath water as far as: the best person always has to get the job. And Mika, as we go through her resume, you go: obviously, coming off the prostitute scandal, okay, yeah, women on top, good for the 'brand,' if you will. But the brand doesn't work if it's not competent. In positions of national security, quota second, competency first. It's a delicate subject, but we've gotta talk about it.
G/O Media may get a commission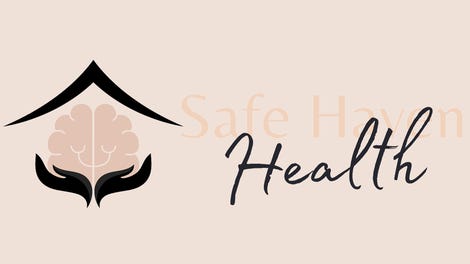 Addiction counseling
Safe Haven Health
After Deustch's comments, Joe Scarborough wouldn't say whether he thought Pierson had been hired (and has yet to be fired) because of her female status. Mika Brzezinski was hesitant to comment either, only suggesting that we comb through Pierson's resume to look for issues, before she did just that and found nothing.
The talk on Morning Joe was based off a few op-eds that have been written about the rash of Secret Service security issues that have cropped up lately. These issues do not look good. But guess what: the Secret Service hasn't looked good for a long time.
In 2009, Ronald Kessler published his book In the President's Secret Service: Behind the Scenes with Agents in the Line of Fire and the Presidents They Protect. While much of the coverage surrounding its release was focused on the gossipy bits it revealed (Kessler managed to get unprecedented access to current and former agents), the real meat of the book was the assertion that the Secret Service is underfunded and stretched incredibly thin staffing-wise. As an added bonus, because of these issues, it suffers from retention problems. As election season starts earlier and earlier each year, more and more politicians require protection. The desires of the political machine have changed as well; each new administration wants to seem more available to the people, and the Service reportedly allows that more than would really be safe. All of that means they're cutting corners and making dangerous choices – and they have been for years.
In his book, Kessler blamed many of the issues with the Secret Service on then-Director Mark J. Sullivan, whom he argued made it seem as if the Service could function well with what it has been given. But despite that, an agent at the time told Kessler that, "It's a miracle we have not had a successful assassination."
Since Kessler's book was released, the problems in the Service have only worsened, though it's only now that we're paying much attention to them. In a new op-ed in Time, Kessler reiterates his points, quoting a veteran current agent who believes the agency doesn't "have enough people or the equipment to do protection the way they advertise they do":
As reported in my book The First Family Detail, while agents are brave and dedicated, Secret Service management perpetuates a culture that condones laxness and cutting corners. Under pressure from White House political staffs or presidential campaign staffs, Secret Service management tells agents to let people into events without magnetometer or metal detector screening. Assassins concealing grenades or other weapons could theoretically enter an event and easily assassinate the president or a presidential candidate. When it comes to firearms requalification and physical fitness, the Secret Service either doesn't allow agents time to fulfill the requirements or asks agents to fill out their own test scores.
Pierson was appointed to her position in 2012, shortly after it was revealed that several of President Obama's detail had hired prostitutes while on duty. Her hiring was seen as a way to combat the "women issues" the Service had (or has).
But to suggest that Pierson was hired merely to get rid of those problems and not because she was qualified disconnects that scandal from the numerous other security issues plaguing the department. While a threat to the President's life might seem to be more serious than agents partying with prostitutes, they're both part of the same long-standing issues with the Service that plagued it long before Pierson's tenure at the top.
Should someone new come in to fix the Service? Probably. Kessler himself suggests that they bring in someone from the outside to overhaul it, though he doubts that will happen. Whether she should be or not, Pierson will likely be fired for being brought up through an agency that never taught her a better way to do things.
But yes, by all means Donny Deutsch, Pierson's status as a woman is what's worth paying attention to. "This is Barack Obama," Deutsch said on Morning Joe about what he'd like to see the President do next. "I want to see him react as a man and not as a President." Because whether you're a man or a woman is the true problem here.
Image via Chip Somodevilla/Getty