Welcome to Grim Yelp Reviews, a new regular feature where we share people's worst experiences at the worst places. This week's bonus round: Easter.
There are so many things to love about Easter, typed a Jewish reporter who doesn't exactly know for sure one way or the other. Eggs, chocolates, miraculous resurrections of bearded socialists: what's not to like? But when Easter goes bad, it can get real grim, real fast. There are four main types of Easter disasters: the egg- and egg hunt-related ones, the church ones, the brunch ones, and, of course, the bunny ones.
As always, to protect the names of the innocent and not-so-innocent alike, we've redacted the names of the businesses, as well as the identities of the Yelpers who wrote the reviews. We realize you can probably find out all of that information by employing five seconds of Google magic. Let's do this. Hang on tight to your baskets, my traumatized little rabbits.

Egg
From a hunt in California that went badly, badly wrong:

Having big kids and little kids together in an egg hunt just does not work. My 3 year old son got taken down by some other kid's MOTHER, who didn't even stop to help pick him up! When we did get him up, his basket had flown out of his hands and all the other kids had taken all his eggs. To top it off, when you leave the hunt, they make you give back all the eggs (which were empty to begin with), and each kid gets a "prize" — a snack size bag of bunny grahams! Come on, we waited in line for this???My seven year old called it "The Suckiest Egg Hunt I've Ever Been To." I totally agree.
G/O Media may get a commission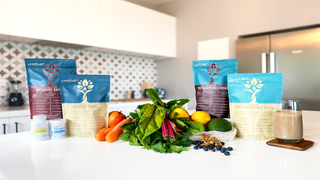 Another from the same damn egg hunt. Calm your Easter tits, California.
Egg hunt was arranged by kids' ages. When we got there, we found out there were 100's of people with kids from 3 or younger. No big deal. There were a lot of eggs on the field right? Hunt starts and you see this weird stampede of damn adults streaking across the field and filling up eggs with their hats, shirt etc while their poor kid is held by someone else. WTH? I thought this was a friggin egg hunt for kids? What are hypercompetitive adults doing here? Because of the stampede, the Kid ended up with only 4 eggs. He did better than his cousins who ended up with nothing but some lady felt sorry for them so she shells out 2 eggs for the cousins (gee thanks lady).
I'm beginning to think that trampled children are one of the hidden hazards of Easter:
It was horrible. I was extremely dissapointed. Note to the event organizer. When you post that you will have an Easter Egg Hunt make sure you hide the eggs before hand and give all the children a chance to find the eggs not have someone go to the middle of the lawn and just throw the eggs so your children will get trampled by all of the adults. I will never go to this event again. My son and many other children were upset and crying because they never had a chance to find or get any eggs.
Church
This is... not a reasonable complaint.
I came here for easter service six years ago. it's a big church with a past deeply rooted in [Redacted city] history. the sermon irritated me simply b/c it was religious and asked me to take a lot on faith (so i guess it was my problem with religion, not this church in particular)
Here's an excerpt from a furious one-star review of an Easter service in California, which was evidently a little too loving and accepting for this lady's liking:
Sermon: The pastor actually said that Jesus' love comes in many forms - through Buddha, Muhammad, etc... Jesus' love??? There is a difference when Christians show Jesus' love and when non-Christians do "Good works": it's that we do it FOR GOD. I don't ever remember Buddha or any of these other religions doing what Jesus did (sacrificed HIS LIFE) for God - the one and only God - this God who specifically believed that there is one way to Heaven. Not through other religions, but only through Jesus so how you can say that Jesus' love is in many forms through these other prophets - some of which who claim that they themselves are God!!!As I was saying, if you want to find a "church" that makes you feel good about yourself - about ALL the things that you did - this church is the place to go...b/c they will never tell you that some of the things you have done is wrong. If you want to hear about God's grace, love, and mercy - and all that He has and wants to do for you, GO SOMEWHERE ELSE. Because this church is 1 hour 20 minutes THEMSELVES and 5 minutes of "Jesus' love in form of Buddha" BS talk!
Brunch
You really don't have to tell us anything else after "food poisoning:"
The combination of sad Easter spaghetti and the phrase "chicken chunks" is almost more than I can stand:
This place has the worst service I have ever seen in my life. You need to immediately fire all your male employees you have working on trying to pick up on the female customers in the place especially the manager. Thank god for the female waitress that finally realized after over a half an hour that we did not have are order taken or even a drink brought to the table. She stepped up and took our order even though it wasn't her table. Know for the food completely Under cooked pasta And watered down disgusting marinara sauce and five very small 1 inch square chicken chunks. Thanks for making my family's Easter dinner pathetic.
Bunny Rabbit
I really want more information about this one:
Went here for Sunday brunch with my girlfriend and my dad. I thought it was okay, nothing spectacular, but nothing run down either. I would say the downsides about eating Easter brunch there was that there were a lot of kids and the Easter bunny was creepy.
Finally, this last one isn't a review. It's a request on one of Yelp's boards. A request I really don't know what to do with:
Pretty grim. A joyous and holy Easter to each of you, which I will of course recommend you spend taking shelter in your home.
Image by Jim Cooke, photo via Shutterstock
---
Contact the author at anna.merlan@jezebel.com.
Public PGP key
PGP fingerprint: 67B5 5767 9D6F 652E 8EFD 76F5 3CF0 DAF2 79E5 1FB6